Garnica is proud to participate in this festival celebrating the urban environment as its plywood panels have been used to build works of art in the community where it has his roots.
The seventh edition of Concéntrico, the International Festival of Architecture and Design, was held in Logroño to great critical and public acclaim. Fifty artists from 15 countries created 18 ephemeral installations, 14 of which used panels provided by Garnica.
The festival, organised by the Foundation of Architects of La Rioja with the collaboration of Logroño City Council and the Government of La Rioja, brought together original, ephemeral urban installations created especially for the occasion. They were open to the public from 2 to 5 September with the concept of sustainability and respect for the environment as the common theme.
In 14 of these creations, the artists used Garnica plywood panels with different finishes: Ultralight Poplar, Efficiency Poplar, Elegance Globulus, as well as pine plywood from the Laudio Deco range by Maderas de Llodio. All of these panels are lightweight, resistant and easy to work with, which makes them the perfect material for these types of artistic creations.
This year, to show how waste materials can be reused, the artist Laurent Martin used recycled Garnica panels for his work Arbre, a spectacular installation that created an enormous tree on the Gran Vía in Logroño that called for more space for nature.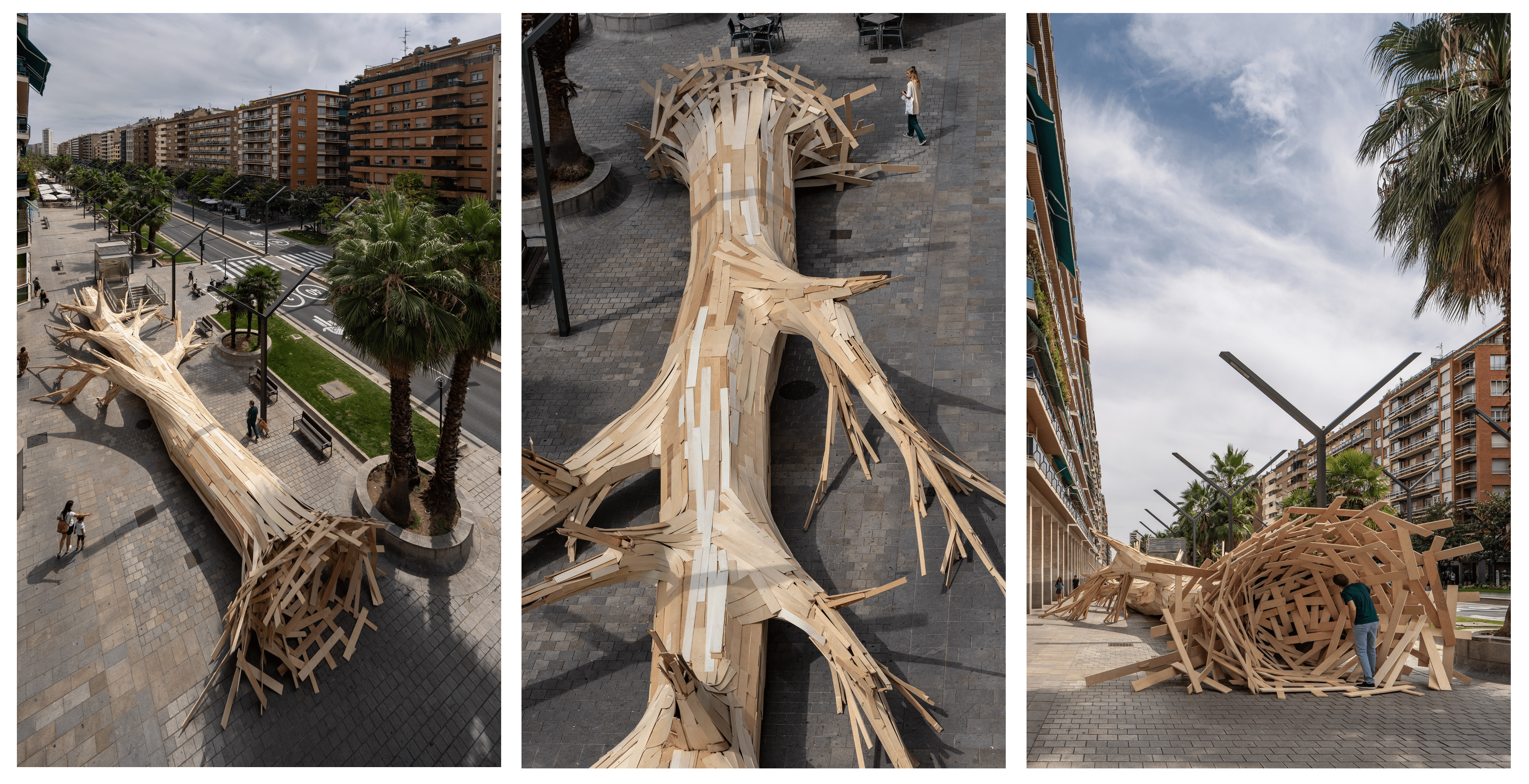 Soucoupe Populaire, created by students from the École Supérieure de Design de Troyes (France) in collaboration with Garnica, was another notable piece. The installation created a meeting and exchange point based on the poplar tree. This collaboration came about due to the fact that Garnica's seventh plywood production facility is being built in this French town and is soon to be operational.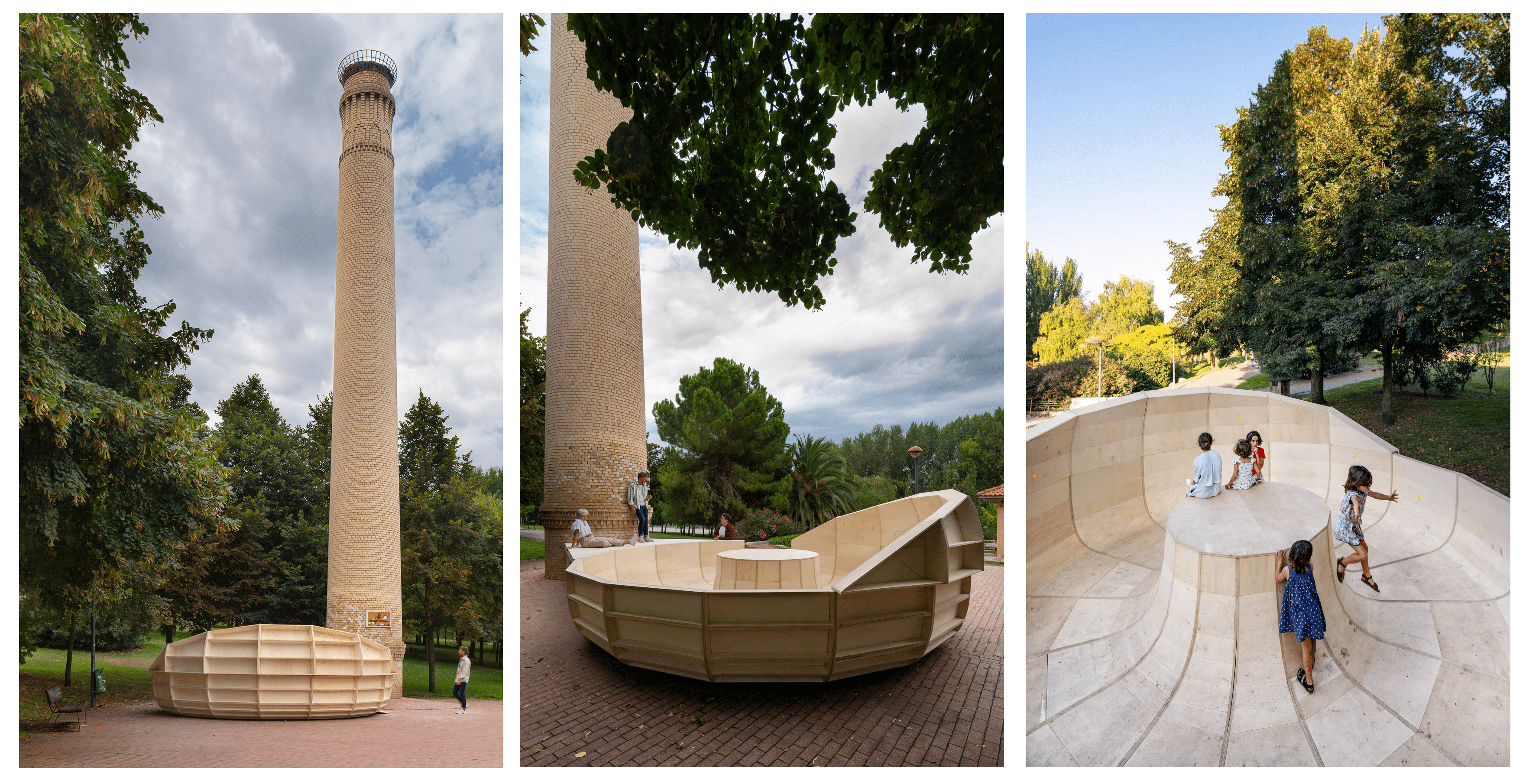 Garnica has donated panels for all seven editions of the festival as part of its commitment to promoting sustainable construction methods. Furthermore, the company implements CSR initiatives in order to create a more amicable and pleasant environment in which to live in all the areas where the company operates.