We buy poplar plantations
Contact our forestry team for more information about buying and selling poplar plantations.
At Garnica we firmly believe that there is only one correct way to approach the purchase and sale of poplar wood: a process that takes place within a comprehensive framework of legal safeguards and guarantees, so that both buyer and seller are satisfied with the transaction.
We plant and manage poplar plantations
If you have a plot of land or a poplar grove and would like some advice, our forestry team can provide guidance, from the planting phase through to maintenance and operations.
More than 75 years' experience in the poplar wood processing sector guarantees our solvency and know-how in the area of forestry.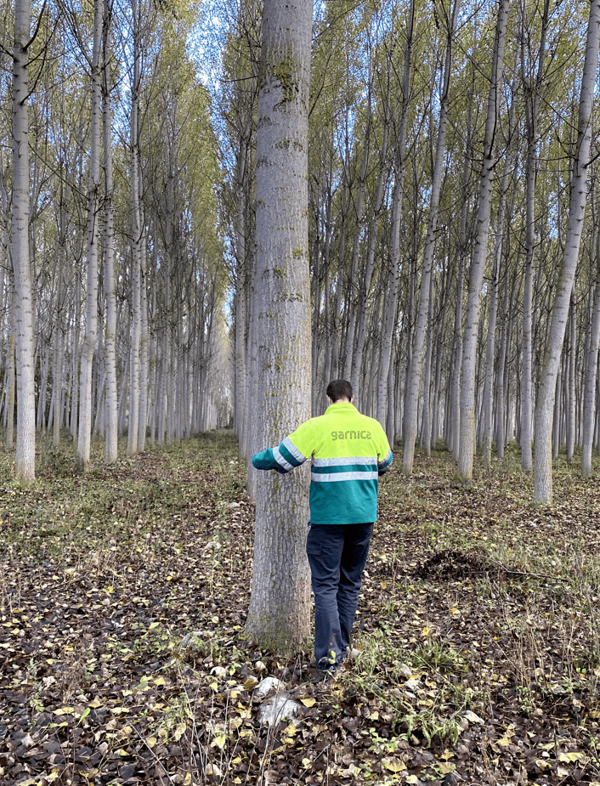 Growing with poplars since 1941
At Garnica we encourage the development of sustainably managed poplar plantations, an intelligent option for our planet.

Our commitment to sustainable plantations goes beyond the production of plywood and is present in the way we encourage and manage the poplar groves we use to source the raw material for our panels.