The event, one of its kind in Europe, is held every two years at the 'La Beaujoire' exhibition centre in Nantes, France, and brings together experts in the wood sector. This edition welcomed 14,000 visitors and 607 exhibitors, one of which was Garnica.
On 1, 2 and 3 June this year, Garnica participated in the 2022 Carrefour International du Bois, a one-of-a-kind event in Europe held every two years at the 'La Beaujoire' exhibition centre in Nantes, France, bringing together experts in the wood sector. Professionals from around forty countries attended this year's event, hosting 607 exhibitors and 14,000 visitors.
Organised by Trade for the Trade (Fibois Pays de la Loire and major seaport of Nantes Saint-Nazaire), this fair has the support of all sector professionals participating at the event, where the expertise of the exhibitors, all involved in the world of wood (sawn wood, panels, parquet flooring, cladding, packaging, wood elements for construction, etc.), makes the trade fair an event highly regarded by everyone. The various meetings and talks, along with the presence of industry experts from both France and abroad, placed a spotlight on the sector's different trends and technical solutions, highlighting all the products and innovations available in construction.
Garnica also had its own stand, receiving numerous visits throughout the three-day event. Built in Elegance Maple UV, our decorative plywood with varnished maple faces and plantation poplar core, with a final finish from our high-tech UV range, brought out the natural beauty of the maple grain and enhanced its surface hardness. Our presence at the event provided us with an opportunity to promote our leadership position in the European poplar plywood market and explain our commitment to the environment, focusing on the transition from importing tropical wood to using sustainable, locally sourced raw materials.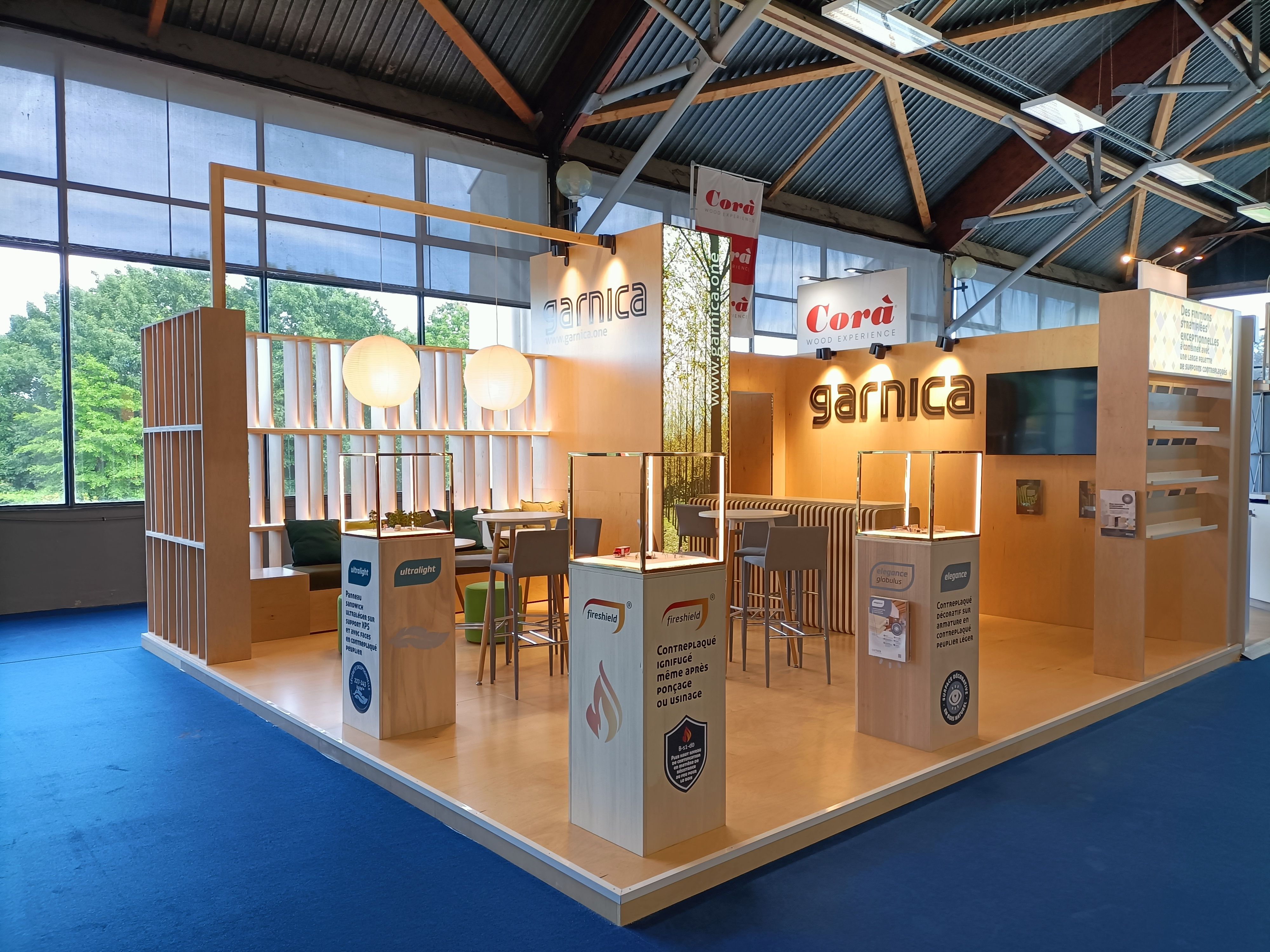 We also had the opportunity to showcase our products, highlighting our range of decorative laminates, a selection of available designs with a wide variety of plywood cores that adapt to any decoration or furniture project, especially the conversion of vans to campers which is now a growing trend in the European market, particularly in France and Spain.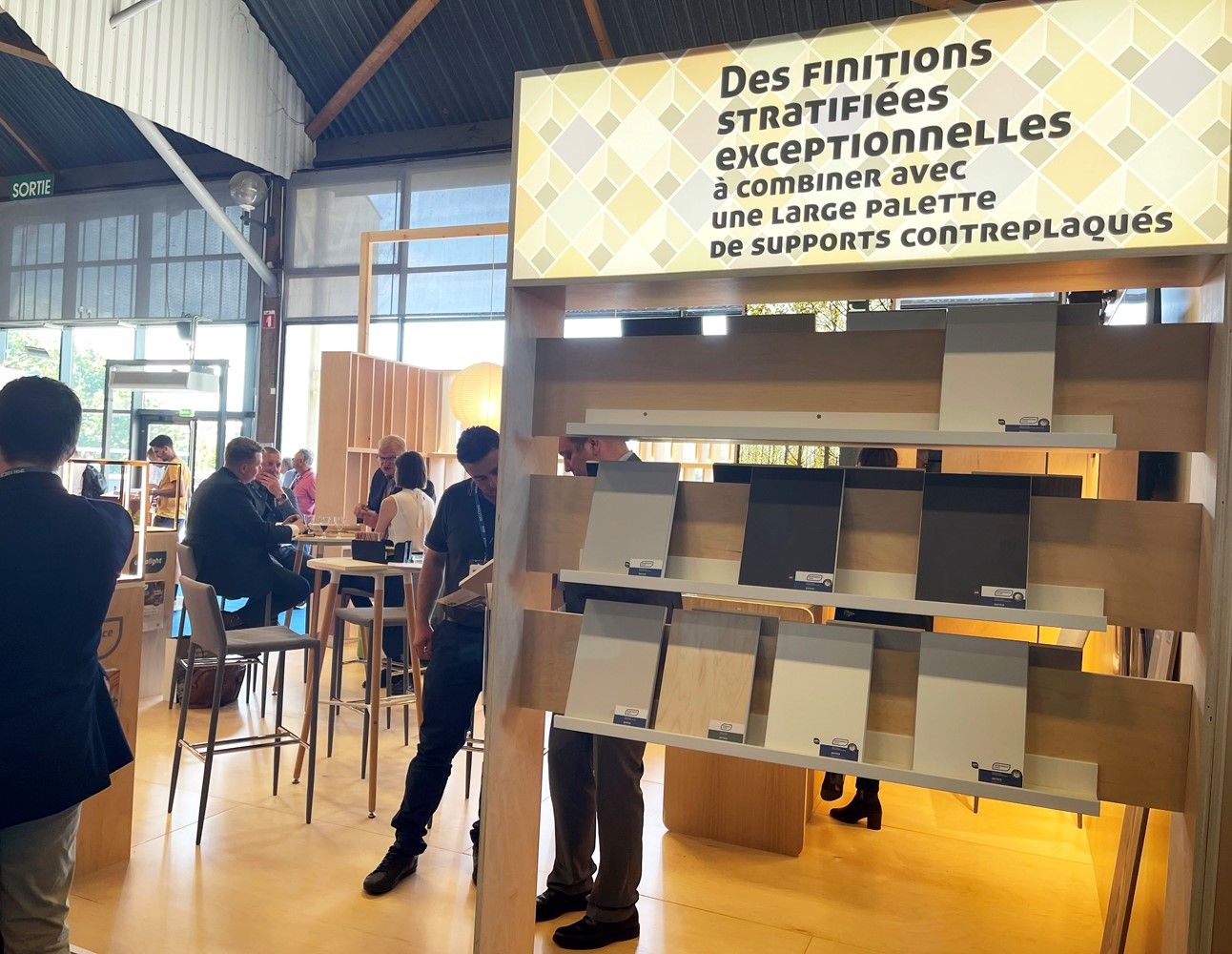 We also targeted professionals in the architectural sector and world of contract furnishing, with our Fireshield Building fireproof plywood for construction, a panel with Euroclass B-s1-d0 and ASTM E-84 Class A certification, the highest level of fire resistance for wood. In addition, we showcased our Ultralight panels for constructions that require exceptional lightness.
Lastly, we were able to promote the new factory in Troyes, which has access to the Seine and Aube river basin, the most poplar-rich basin in Europe, and joins our production plants in Spain (La Rioja, the Basque Country and León) and our factory in the Aquitaine region of France.