The Cocoon mini-RV is a small camper designed by YGOnow, built with Garnica plywood board. It can be towed by any car, thanks to its light weight and small size.
The #campervan trend is here to stay and there are more and more products available for vacationers and their "piggyback houses." Cocoon is a product of the current RV fever and the need for RV rebranding after the pandemic. It's a small, exceptionally lightweight RV for camping that can be towed by any vehicle, with no need for a special license.
The Cocoon mini-RV measures only 2.48 meters (8.13 feet) long, 1.4 meters (4.59 feet) wide, and 1.3 meters (4.26 feet) high, weighing a mere 300 kg (661.3 lbs.). Its interior boasts a passenger compartment made from Garnica plywood board, with enough room for two people to sleep comfortably, and expandable for up to four people. It also comes installed with a mini-kitchen.
Cocoon is available in various models – S, SE and EX – depending on the fittings selected: type of kitchen, lighting, indoor and outdoor sockets, etc. Other accessories are available for carrying surfboards, ski equipment; even for camper awning.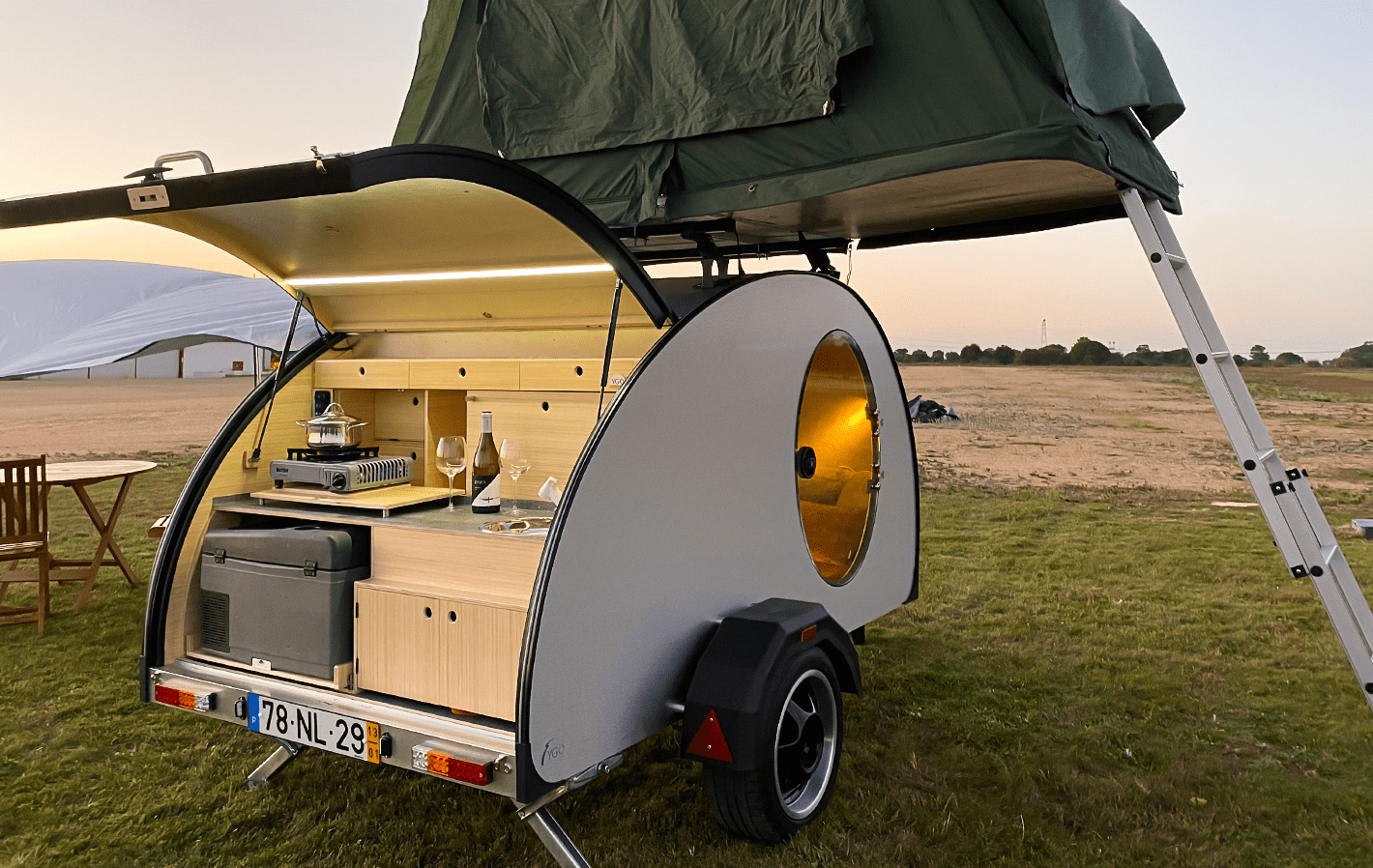 The Cocoon design called for a lightweight, resistant material. YGOnow found Garnica plywood to be the ideal solution given its durability, ease of machining and light weight, resulting in high fuel efficiency and increased payload.
YGOnow uses Performance E-wood and Elegance Globulus boards to manufacture this item. Both boards are made from lightweight poplar core plywood obtained from European sustainable plantations, with impact and scratch resistant decorative wooden veneers. The selected format is 12 mm thick and measures 2550 by 1220 mm (8.366 by 4 feet) in size, thereby maximizing board use while at the same time producing minimal waste.
Gustavo Cavallaro, Executive Director of YGOnow, is very pleased with the reaction from the public: "Both Spain and Portugal are reporting tremendous demand". The Portuguese company YGOnow is an outstanding example of post-pandemic rebranding. As part of the Portuguese Expomundo group, specializing in fair stand manufacturing, it had already been using Garnica plywood board. The YGOnow subsidiary was established as a way to reposition its business Its goal was to seek alternatives that best enabled them to use both personnel and technical equipment, thus transitioning their stand production into RV manufacturing and van to camper conversions.