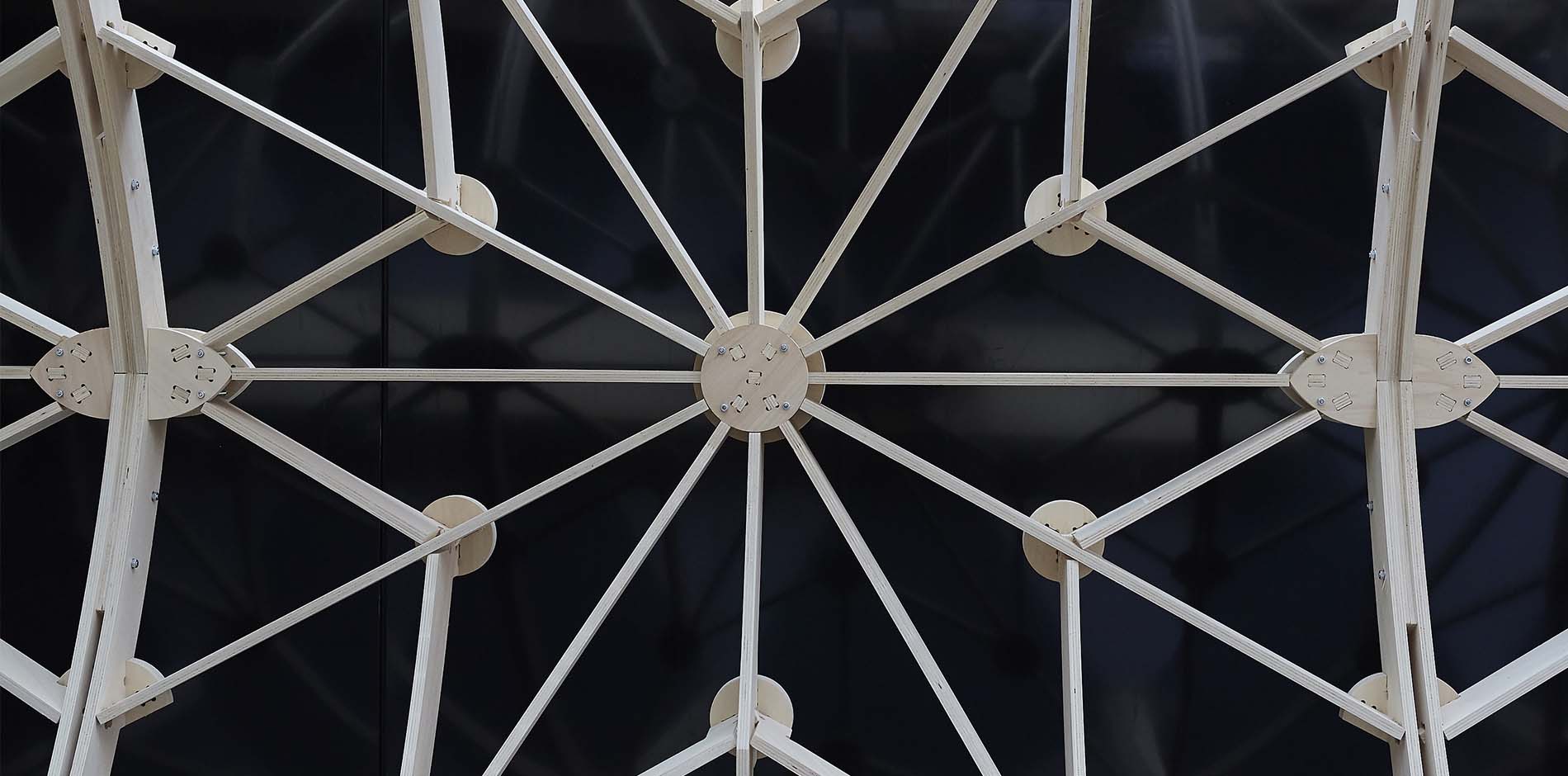 garnica_plywood_gothic_pavillion
Poplar Plywood Garnica inspires Gothic Pavilion
arrow_back
Poplar Plywood Garnica inspires Gothic Pavilion
James Latham, the exclusive UK distributor of Garnica poplar plywood, recently supplied 100 sheets of Garnica Fireshield to London based architects, Studio Ben Allen, who used it to create an ornate gothic pavilion at a visitor centre for the Folkestone Triennial.
Entitled 'The Clearing' the brilliant plywood gothic structure has since become the permanent café bar in the centre's Quarter house, providing a real talking point and attraction for visitors.
The branching CNC-milled structures of this spectacular installation are reflected in floor to ceiling mirrors at either end of the room, multiplying them to create a forest-like appearance which generates an immersive and sensory experience for visitors by giving the illusion of cathedral-like expanse.
Inspired by a clearing in a forest, the concept was designed to capture the moment of orientation when you stop walking and appreciate where you are. Commenting on the installation, Ben Allen said: "In our work we're very interested in how buildings make people feel. This is an extremely sensory space and the structure changes the acoustic and makes light feel very different."
Steven Dennard, Specification Manager, Structural Products, James Latham commented, "This project was amazing and demonstrates perfectly the versatility of this unique material in a highly original and creative way."
Garnica Fireshield, which has been modified through an innovative ply-to-ply process, boasts exceptional flame-retardant properties which, unlike other treatments, remain intact when working or sanding the panels. It is suited to all kinds of projects, having been designed specifically for use in public places, for applications such as trains, boats, furniture, construction or decorative elements.
Mr Dennard added, "As architects, designers and furniture makers come to realise the versatility and flexibility of these fantastic poplar plywood products, we are seeing specifications increase from a range of different markets and for some really imaginative and exciting applications where plywood may have been previously discounted or not even considered."
Related products