The company from La Rioja and a worldwide reference in the manufacture of poplar plywood panels will present its most innovative and representative products made from sustainably managed timber.
Garnica, a worldwide reference in the production of plywood panels from sustainable timber based in La Rioja, will be at the Carrefour du Bois tradeshow from 30 May to 1 June in Nantes (France). Garnica will be at Stand H8 in the Grand Palais alongside Maderas de Llodio, the company based in Álava that specialises in pine plywood and was recently acquired by Garnica.
The stand will be made entirely from plywood products manufactured by Garnica and Maderas de Llodio. Its innovative design is based on an architectural challenge of interesting shapes and multi-purpose uses. The most representative products from the two companies have been used: Fireshield, the range of fireproof plywood panels from Garnica with an innovative treatment affording them exceptional fire resistance even after sanding or machining. This will be accompanied by Efficiency Poplar, the most iconic plywood from Garnica. This lightweight panel made entirely from sustainable European poplar timber is also known for being an especially stable and easy to machine product with excellent surface quality. The use of Laudio Ply should also be pointed out, a radiata pine plywood manufactured by Maderas de Llodio and used for construction, industrial vehicle bodywork and packaging.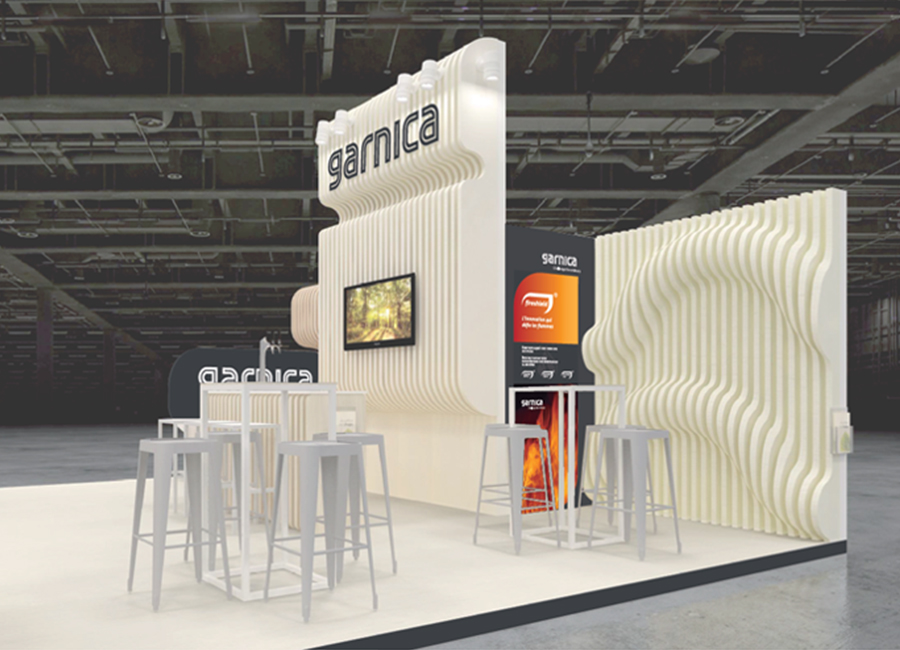 All the furniture at the stand is made from Elegance Globulus, a lightweight panel with a European poplar core and decorative eucalyptus facing from sustainable timber sources. The Globulus range is highly appreciated for its elegance and chocolaty cinnamon tones, as well as for standing above the competition in terms of strength and density. The furniture is covered in Performance Poplar panels, with a white HPL finish and multi-layer edging.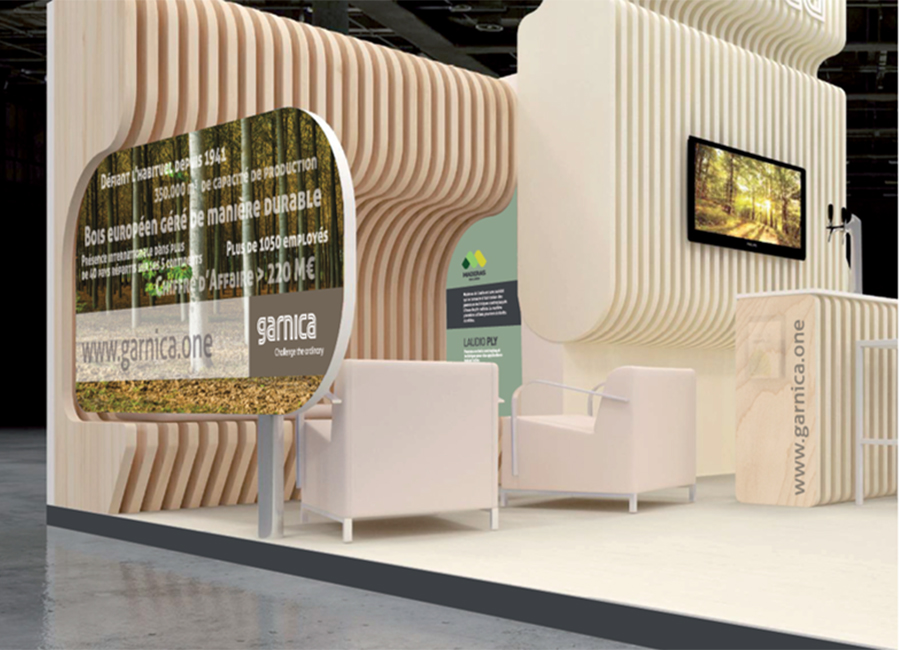 This tradeshow is the symbolic launch for an important innovation from Garnica: a fireproof plywood with decorative facing that challengesflames. This new development in the Fireshield range offers outstanding fire resistance for 100% of the panel after machining or sanding, even when varnished. Garnica seeks to meet customer expectations with this new product, from whom it has perceived the need to develop an entirely fireproof plywood product for decorative applications.
Carrefour du Bois is an event for all sorts of timber manufacturers (panels, parquet, construction solutions, etc.) and is held every two years. Some 550 exhibitors and thousands of visitors come to the event from more than 80 countries. It is important for Garnica to attend this tradeshow and present its latest products to an international audience, as exports account for more than 93% of the company's business.
Garnica is undergoing an important period of growth following its recent acquisition of Maderas de Llodio. This merger, which represents major potential improvement for the two companies, also brings expansion and market growth opportunities, chances to apply know-how and streamline the service, as well as diversify raw material portfolios.