The group from La Rioja is one of the regular exhibitors at this trade fair for furniture production and interior design held in Cologne from 21 to 24 May. During the course of the trade fair, the company will have the opportunity to showcase its extensive and innovative range of products at Stand H-048 in Hall 10.2
Garnica, the European leader in poplar plywood panel production, will be at the Interzum trade fair with an independent stand. This major event for the furniture industry takes place from 21 to 24 May in the German city of Cologne. More than 1,500 exhibitors from 60 different countries will be at the event, confirming this international trade fair's status as the leading event for the furniture and decoration sector.
Garnica will be at Stand H-048 in Hall 10.2 in a space measuring more than 70 square metres and built using its own materials. It will be presenting its most innovative and value-added products: the new Ultralight range, the Duraply outdoor panels, the Fireshield fireproof panels and the range of decorative finishes: UV - varnished, HPL, as well as other natural wood finishes from the Elegance range. This range is exceptionally attractive and versatile making it ideal for all sorts of applications, especially furniture and interior design projects. At this trade fair, Garnica will also be showcasing products from Maderas de Llodio, in particular the new Laudio Deco product - a highly attractive 100% European radiata pine plywood product with superior surface quality designed for the most demanding decoration and furniture projects.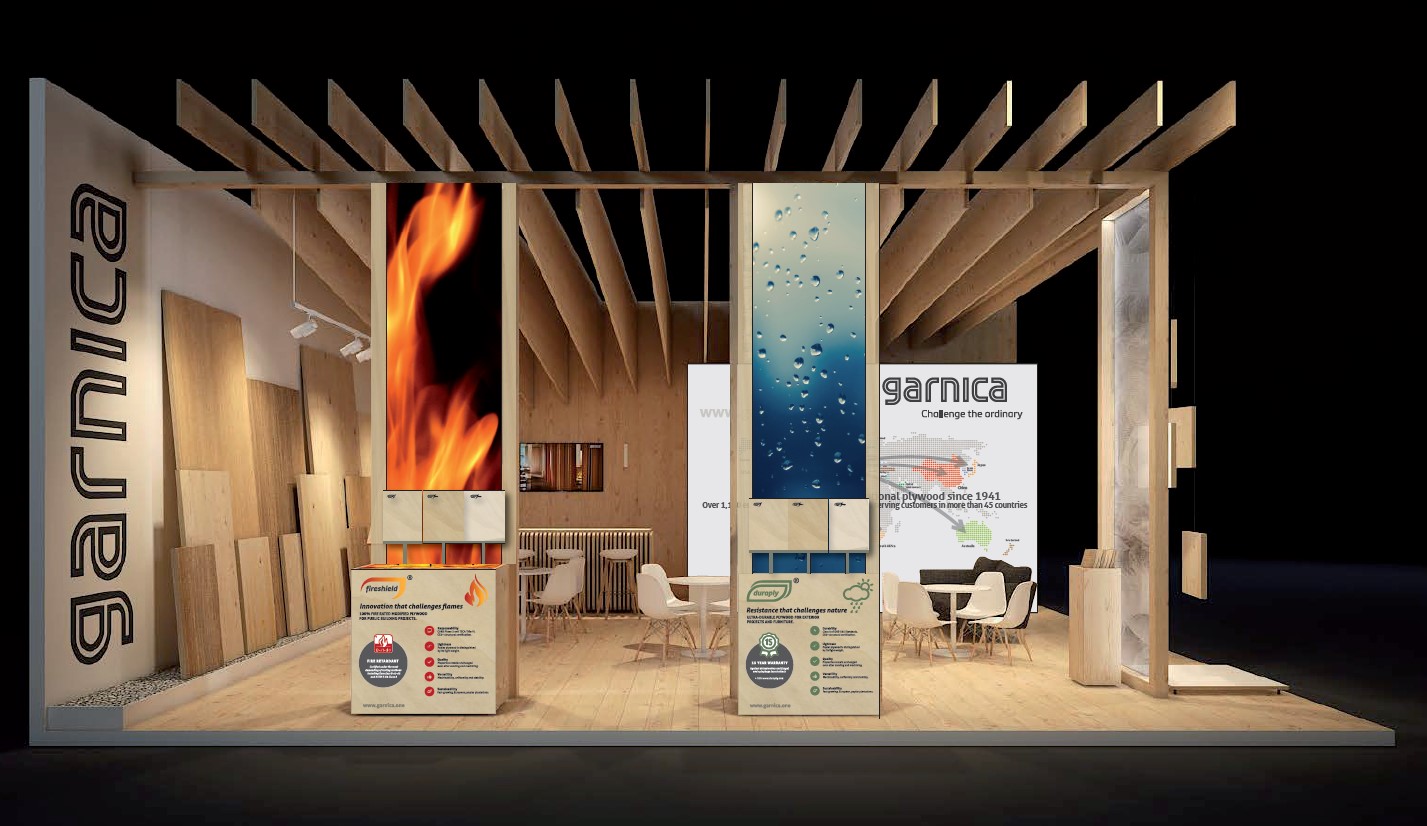 Garnica exports more than 93% of its goods, meaning that these trade fairs are extremely important for deepening relationships with clients around the world and opening up new opportunities. Germany in particular, which accounts for 65% of visitors to this trade fair, is one of the company's main markets. Other countries expected at the event include the Netherlands, Italy, Spain and the United States, as well as several from Asia.