As one of this year's sponsors, Garnica showcased their products and communicated their commitment to sustainability.
Garnica attended the Spanish Forestry Congress (CFE), the most important event organised by the Spanish Society of Forest Sciences (SECF). The event is held every four years and is the main forum for dialogue among Spanish forestry professionals.
Impacted by the world pandemic caused by COVID-19, the edition planned for 2021 had to be rescheduled for 2022. Understandably, the sector was keen to meet up again. At this latest edition, held between 27 June and 1 July in Lleida, Garnica was well represented, given that, in addition to their role as a sponsor of the event, the congress stands were made using Garnica panels.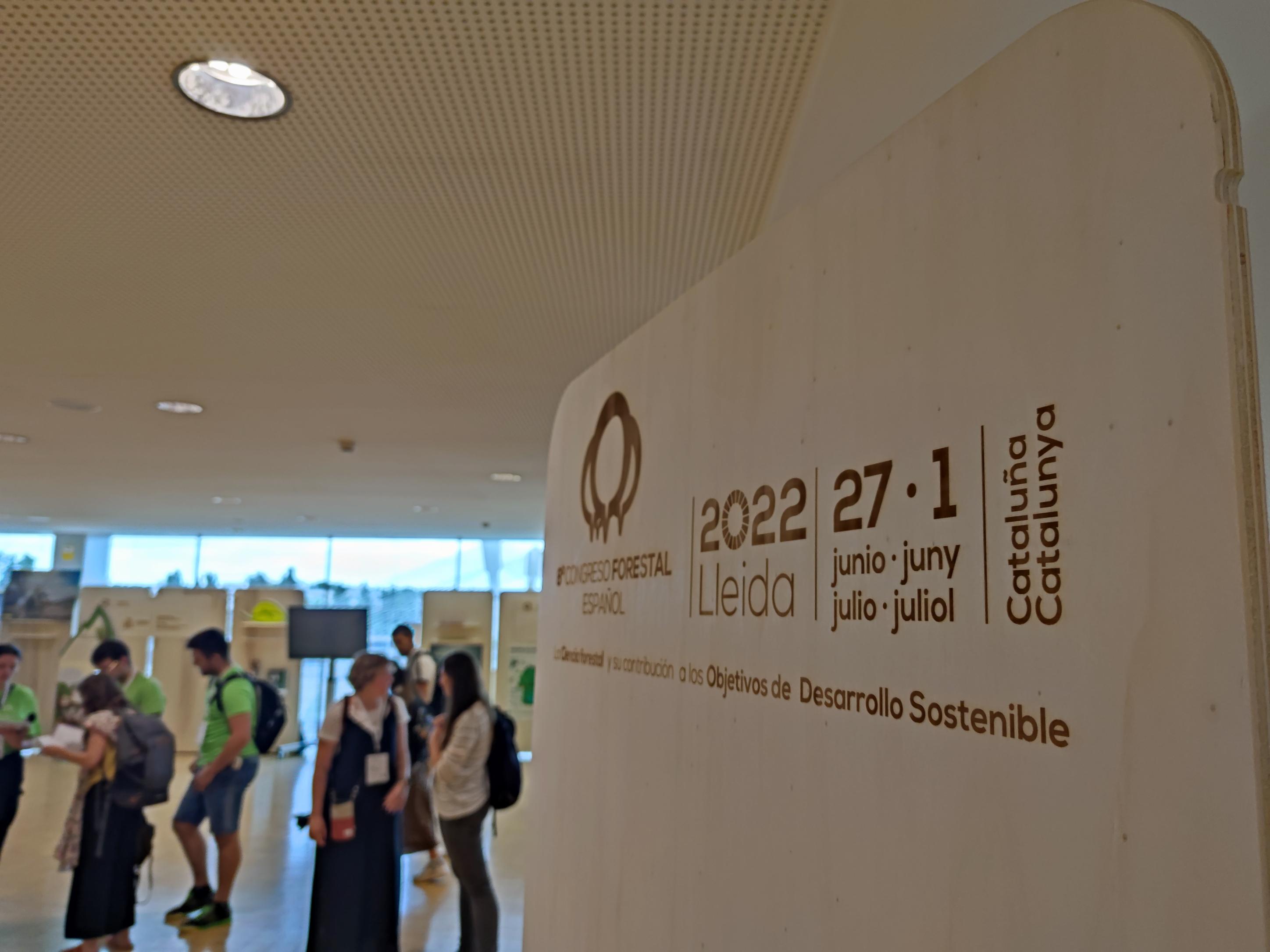 The congress stood out for its range of activities, including technical visits covering over 3,100 km across Catalonia, and more than 550 scientific papers which forestry research professionals, and technical staff from 17 autonomous regions (and representing 19 countries), have worked on over the last five years.
Furthermore, the SECF used the occasion to hold its General Assembly, in which researcher Mercedes Guijarro took over the presidency from Felipe Bravo, research professor at the University of Valladolid, among other research centres.
In addition to being an event sponsor, Garnica also had a stand during the proceedings, where attendees could find out about the company's products and their commitment to sustainability, specifically relating to the use of wood from poplar plantations, a material that benefits the environment.