The founder and president of the Spanish company from La Rioja, Pedro Garnica, laid the first stone earlier today to mark the start of construction on what will become Garnica's seventh factory
Troyes, 28 January 2020. Garnica, a global benchmark in poplar plywood, officially began construction today on its seventh factory in the Grand Troyes business park (France). The first stage of construction will be completed in mid-2021, when the factory will begin operating and create some 40 new jobs. Once the factory becomes fully operational, it will have created 300 direct jobs and have invested a total of 80 million euros.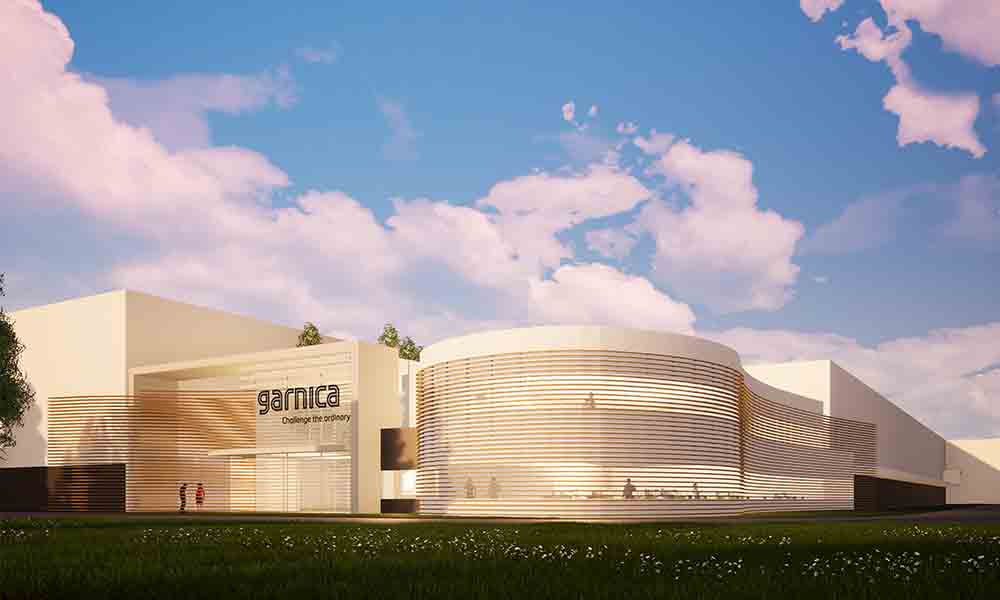 The first stone was laid earlier today to mark the start of construction on the new Garnica factory in the Grand Troyes business park in the Grand Est region of France. The event was attended by the president and founder of Garnica, Pedro Garnica; the president of the Grand Est region, Jean Rottner; the president of Troyes Champagne Métropole, François Baroin; and the general secretary of the prefecture of Aube, Sylvie Cendre; as well as local promoters and stakeholders in the project. A poplar tree was planted during the event to symbolise the start of construction on a factory that will produce wood from sustainable plantations.
The factory will be built in several stages, the first of which will enter operation in mid-2021 and initially employ 40 people. The peeling line will be installed first, followed by the drying lines. Capacity will then be doubled, with the final step being to add the pressing equipment and begin manufacturing the finished products. The factory will cover an area of 40,000 m2 and will stand on a plot of 20 hectares.
Garnica is a company specialised in the production of plywood panels, for which it uses poplar timber from sustainably managed forests. The company decided to install this factory in north-western France due to its proximity to the large poplar plantations that exist in the Seine and Aube valleys.
Construction of this new factory will be an incentive for private farmers and nearby municipalities, and will contribute to local reforestation. In fact, Garnica has been actively involved for the last two years in the Grand Est Plan aimed at encouraging the cultivation of poplar trees in the region.
The Spanish group led by Pedro Garnica was set up in 1941. This will be its seventh factory in total and its second in France, where it has had a factory in Samazan (Nouvelle-Aquitaine) since 2010. Garnica posted a turnover of 230 million euros in 2019 and exports its products to 45 countries. This new factory will support the development of its business in the northern European and American markets.