Garnica boosts its presence at Interzum
The company exhibited at Europe's most important furniture and decoration trade fair, staged in Cologne, Germany; this year the event welcomed some 74,000 visitors.
Fecha de publicación:
14/06/2019

Cuerpo de la noticia:
Garnica was at this year's edition of Interzum, the benchmark trade fair in the furniture and interior decoration sector. As is now standard for this type of event, the company set up a large stand made entirely from its own products.
The trade fair broke its own record and welcomed 74,000 visitors from 152 different countries, 7% more than the last edition. It was attended by 1805 exhibitors from 61 countries, an increase of 4%. Interzum is held every two years to showcase the very latest trends in design, decoration and materials for furniture manufacturing.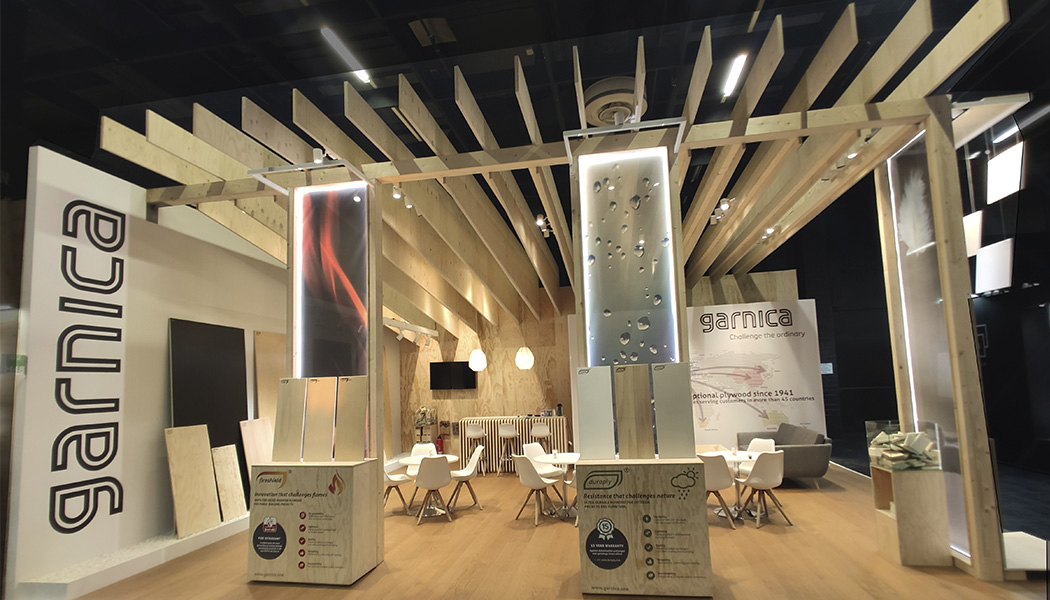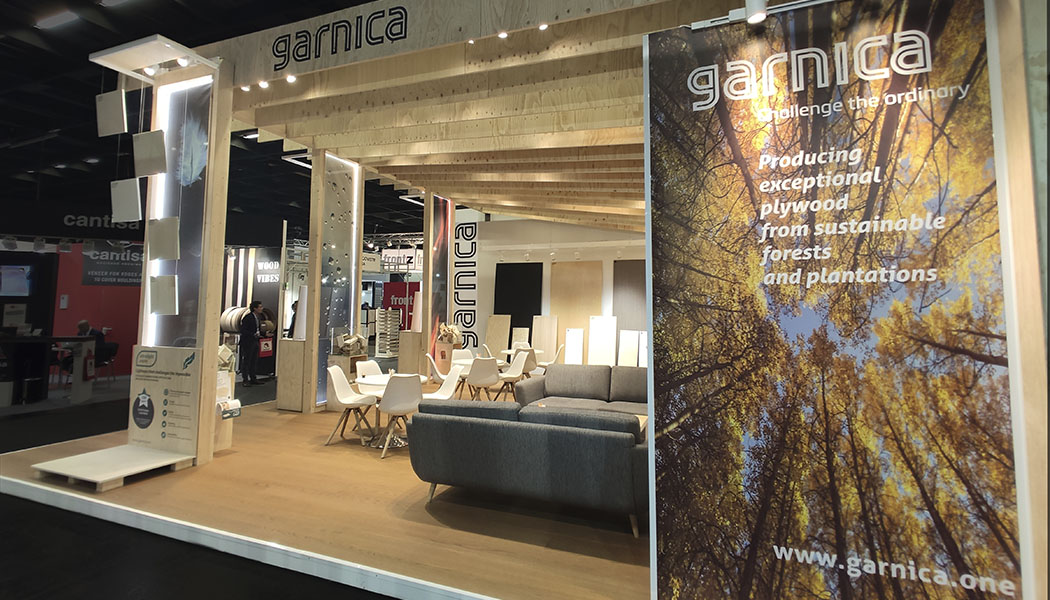 This year, Garnica presented its most innovative and value-added products: the new Ultralight range of ultralight sandwich panels, the Duraply outdoor panels, the Fireshield fireproof panels and the UV - varnished decorative range, HPL, as well as other finishes in natural wood from the Elegance product line, which offers outstanding beauty and versatility and is ideal for all sorts of applications, but especially furniture and interior design.
This year, Garnica also showcased products from Maderas de Llodio, in particular the new Laudio Deco product - a highly attractive 100% European radiata pine plywood product with superior surface quality designed for the most demanding decoration and furniture projects.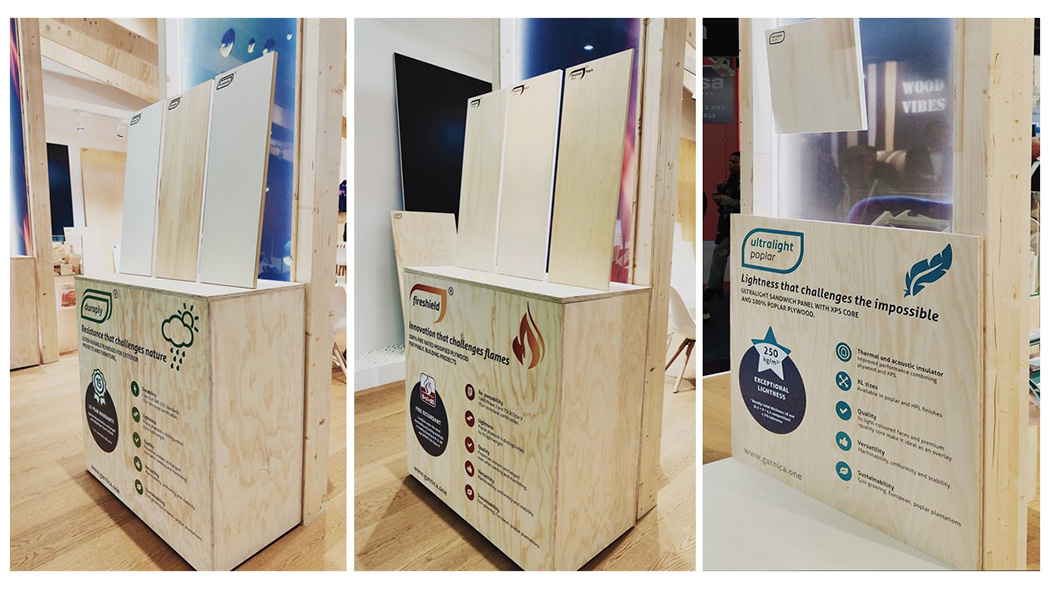 Garnica's stand enjoyed unprecedented success and welcomed close on 400 visitors from 321 companies in 64 countries; these figures are significantly higher than at the previous event two years ago. By country, visitors to the Garnica stand came mostly from Germany (13%), China (7%), India (6%), Italy (5%), the United States and Spain (5% each). The company was also visited by representatives from other European and Latin American companies.