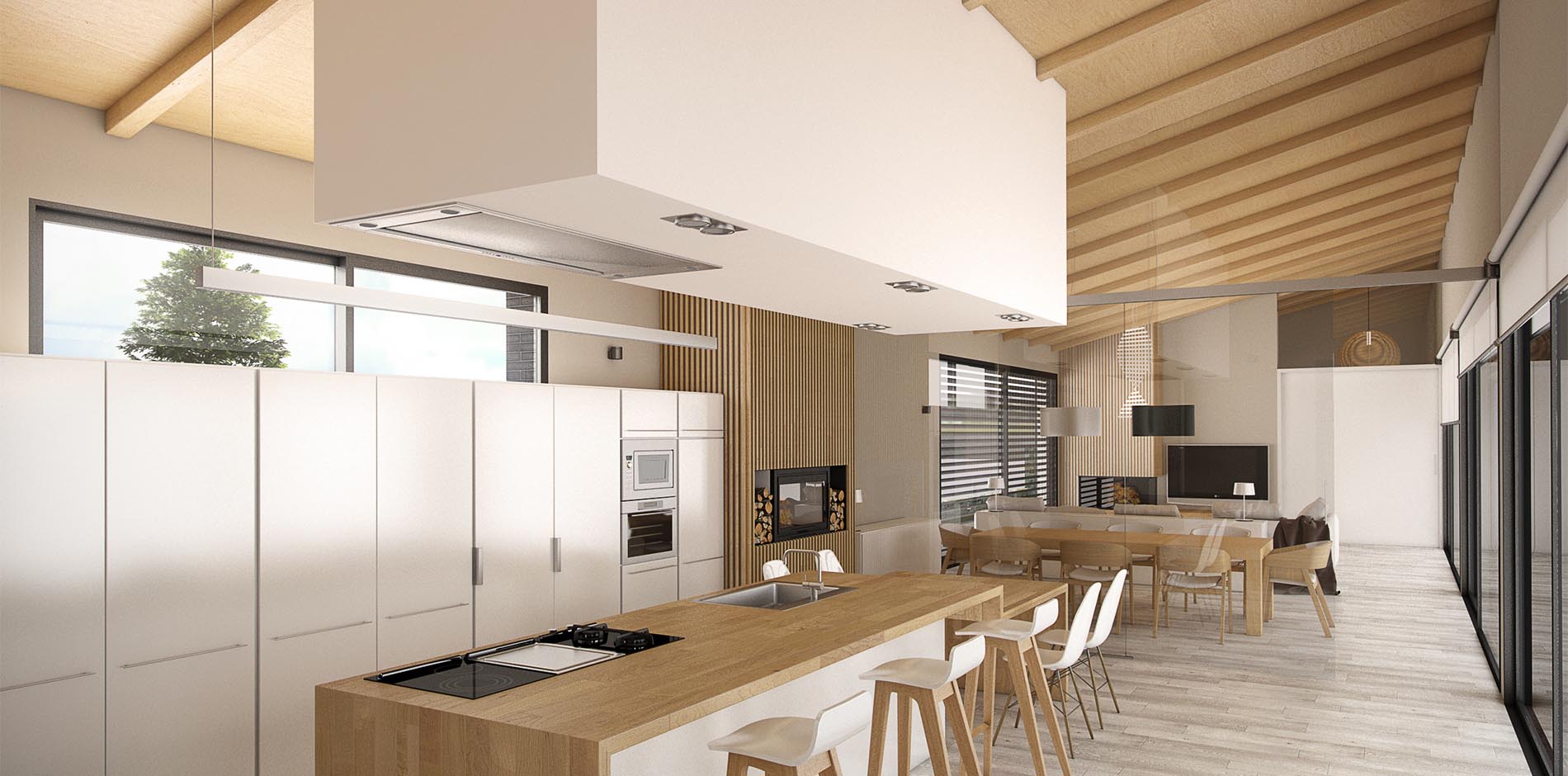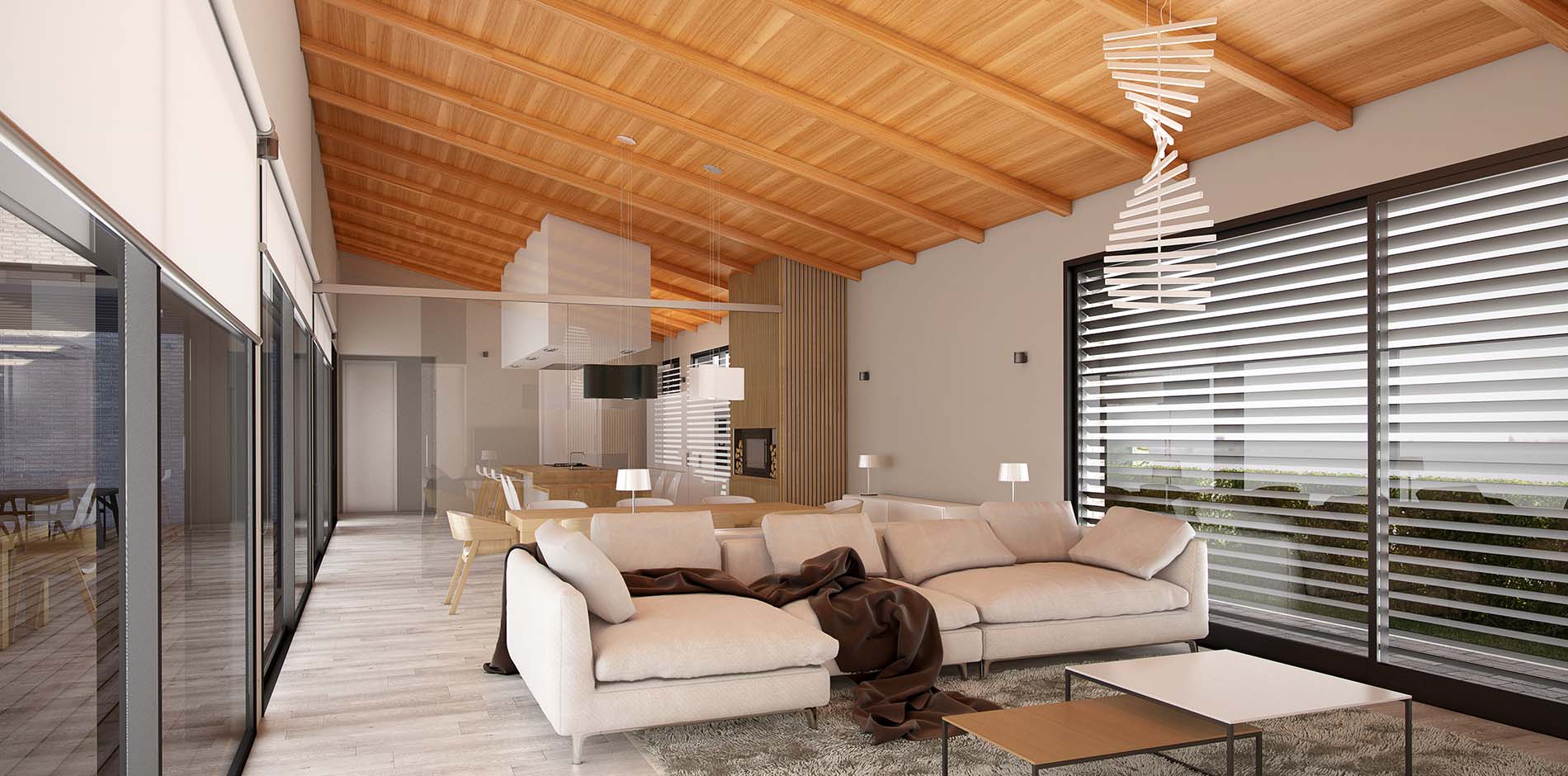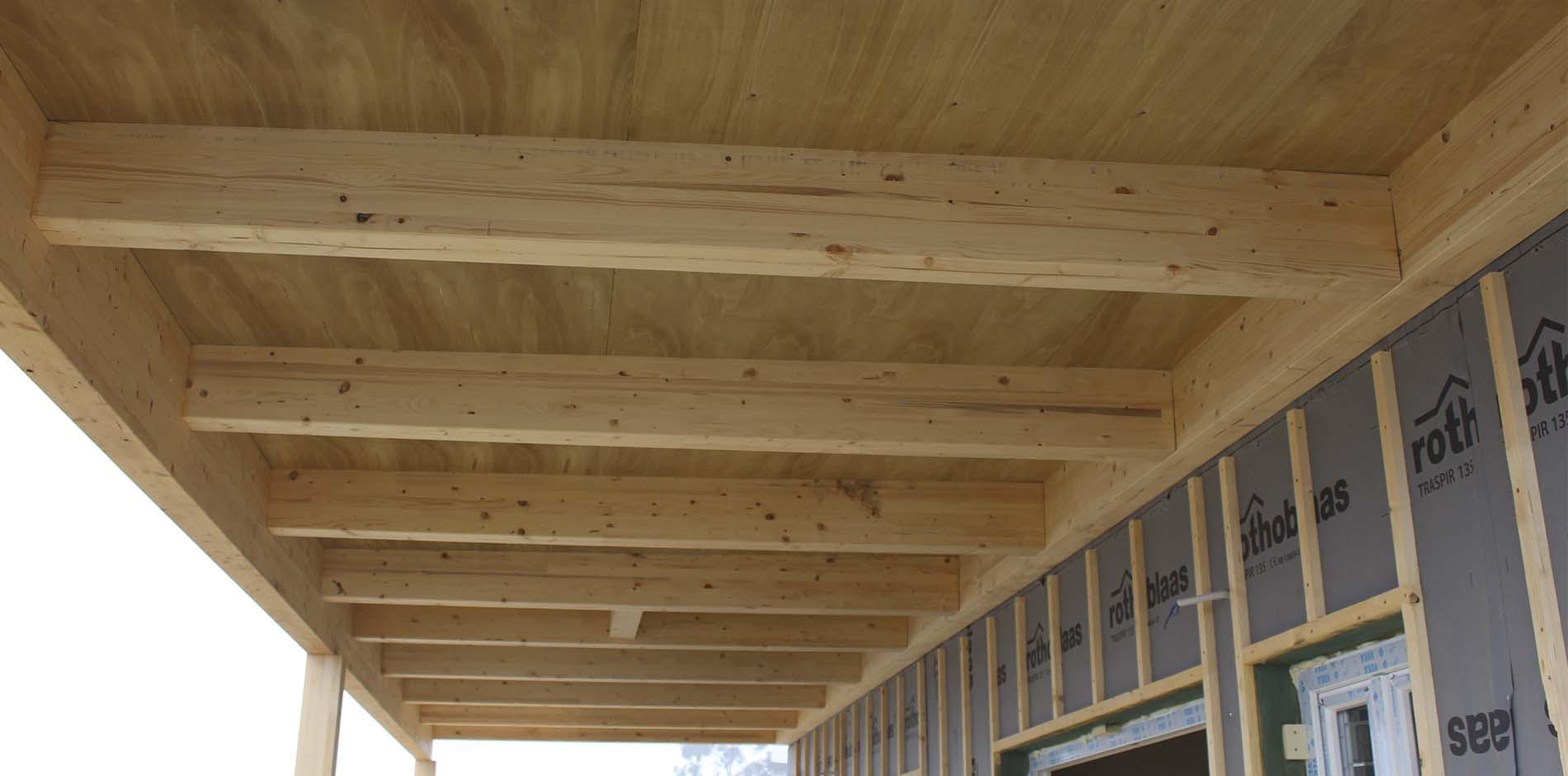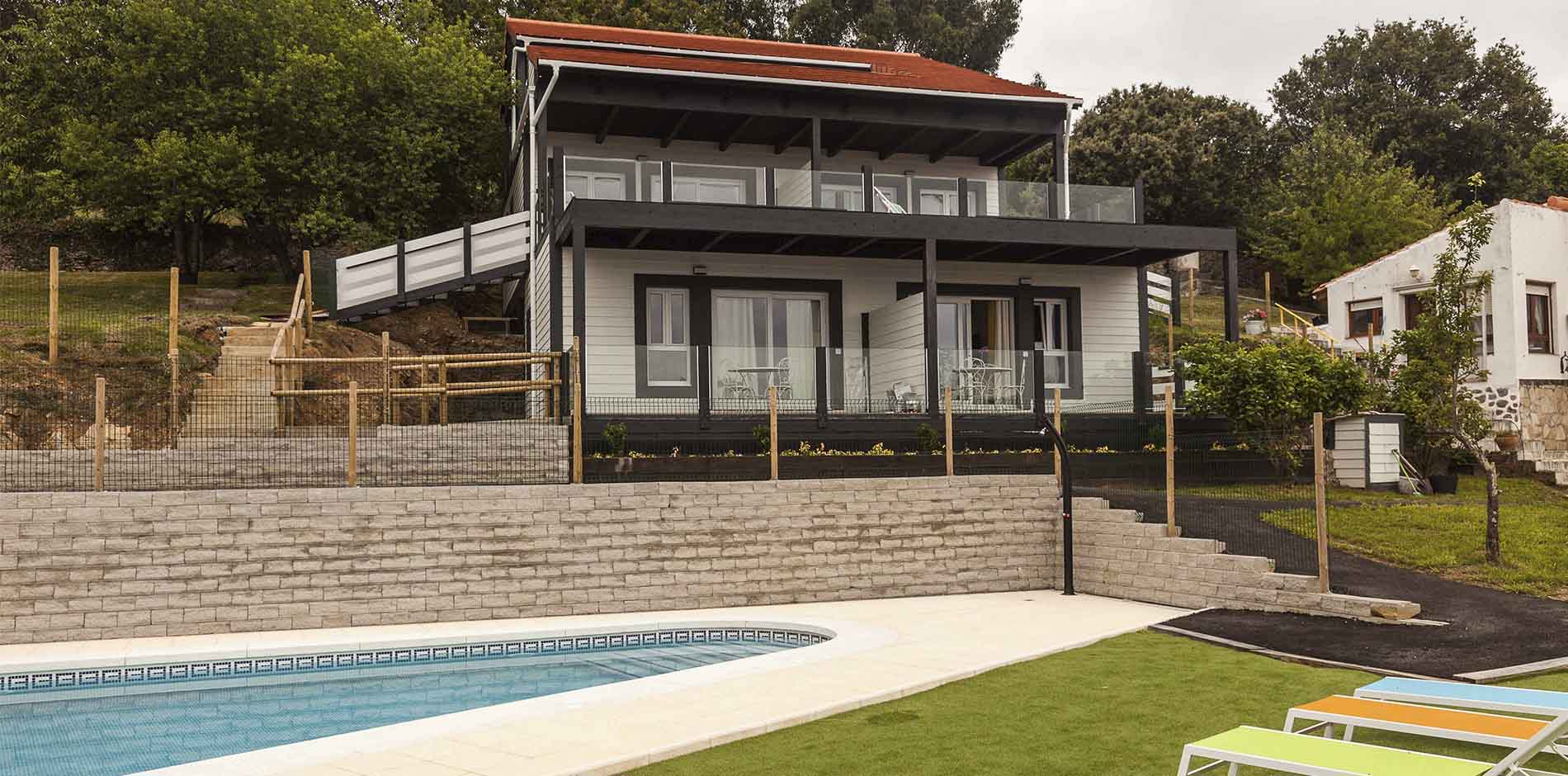 The most resilient insulating and decorative cover panel.
- Lightweight panels with structural and decorative properties.
- For roofs with a wide range of finishes.
- High thermal and acoustic efficiency.
- A sustainable and industrialised product that saves time and money.
Uses:
Covers for new builds or renovations, with decorative finishes on the interior side.
Plywood quality:
Extremely durable poplar plywood with great mechanical properties, class III exterior glue and the option of class 3 wood treatment, "durable" for anti-funghi and insects attack.
Decorative finish:
Wide range of natural wood as an interior decorative finish (poplar, eucalyptus globulus and maple) with the possibility of varnishing.
Thermal insulation:
Extruded polystyrene (35 Kg/m³ XPS), that meets the most demanding energy needs (the arrangement 10/100/10 has a "u" value of 0.32 W/m²K), achieving perfect cohesion with the plywood. High density wood fibres (145 Kg/m³), with great insulating properties.
More information: www.garnicabrick.com/en
Applications:
Panel photos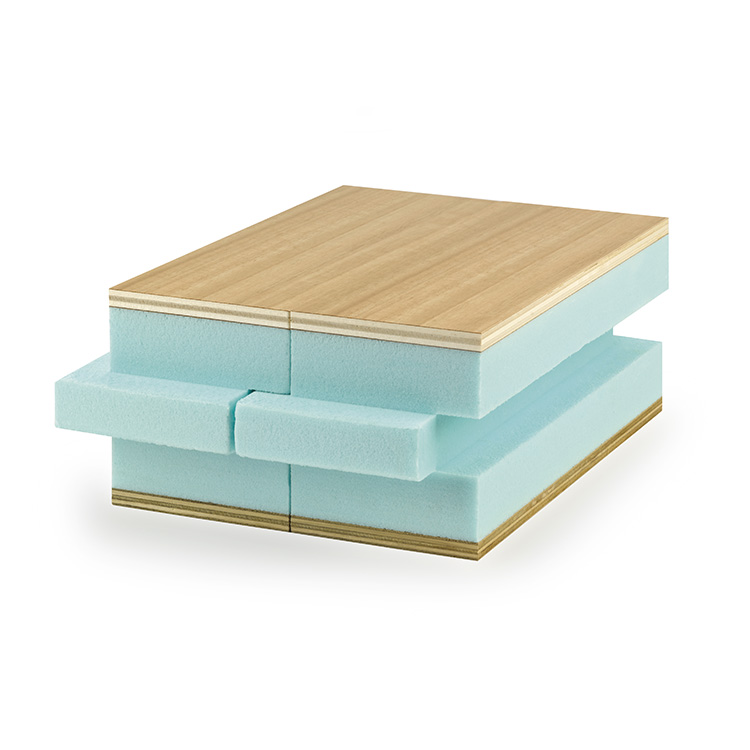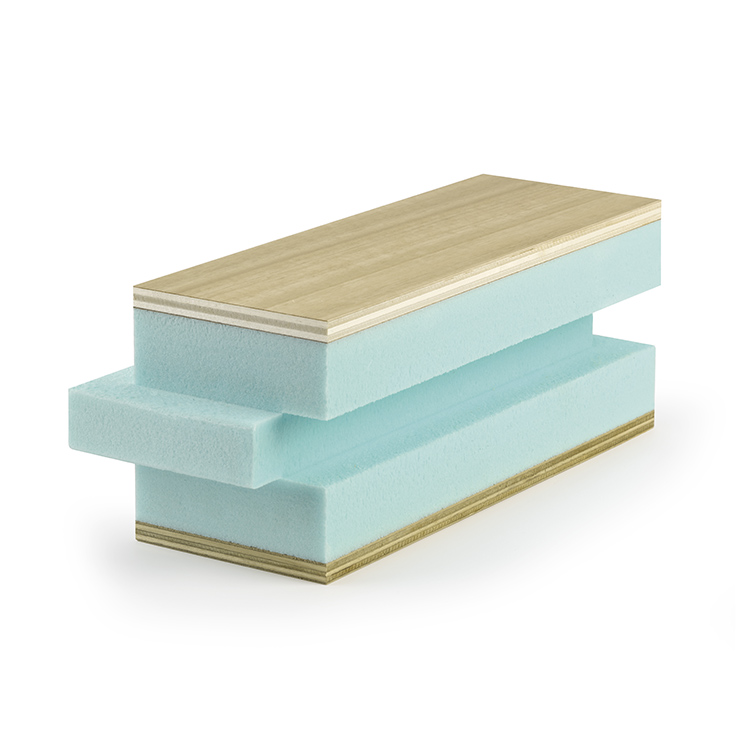 Click here to enlarge the images
Technical features
Composition
Technical characteristics
Unit
Value

10 mm of Duraply panel

100 mm of extruded polystyrene (XPS)

10 mm of Efficiency Poplar panel

Density
Kg/m2
11,9
UNE EN 323

10 mm of Duraply panel

100 mm of wood fibres

10 mm of Efficiency Poplar panel

Density
Kg/m2
22,9
UNE EN 323

10 mm of Duraply panel

100 mm of extruded polystyrene (XPS)

10 mm of Efficiency Poplar panel

Weight per panel 2500x1200
Kg
17,1

10 mm of Duraply panel

100 mm of wood fibres

10 mm of Efficiency Poplar panel

Weight per panel 2500x1200
Kg
32,97

10 mm of Duraply panel

100 mm of extruded polystyrene (XPS)

10 mm of Efficiency Poplar panel

Thermal transmittance – u
W/m2K
0,32

10 mm of Duraply panel

100 mm of wood fibres

10 mm of Efficiency Poplar panel

Thermal transmittance – u
W/m2K
0,36
For thermal insulation that differs from the standard 100 mm, consult the availability with our technical department at garnicabrick@garnica.one
Technical documentation