When it comes to designing kitchen cabinets, Garnica's products are the best choice for you. In this article, we'll outline the best products for every kind of kitchen design and important things to keep in mind during your design process.
As with any project, your plan needs to begin with a clearly outlined idea of what your client is looking for. Follow these steps:
Work with your client to create a wishlist: It's normal that you can't give your client 100% of what they are looking for or want, so try to reach 75-80%. During this planning session, bring up any concerns you may have and use the time to create realistic expectations.
Set a budget: Now that you have an idea of what your client wants, set a budget. If you see the budget is lower than what you need to meet client expectations, communicate that clearly to your client.
Design the space: With the budget and wishes defined, you can start to look at your space and see what you can do. This step is critical; certain design choices can either make or break the space.
Choose your cabinets: what materials will you use for the cabinets? This crucial aspect of kitchen design can't be forgotten.
Now that the kitchen design is completed, it's time for the most essential step: picking the cabinets. Just like with any design, the materials used for cabinets are crucial. Will your cabinets be featured in outdoor kitchens and need to withstand the elements and pests? Or will they be subject to the normal wear and tear of indoor kitchens? Whatever the answer, one of Garnica's kitchen cabinet options is right for you.
Infinity by Garnica
Our newest product range, Infinity by Garnica, boasts never-before-seen characteristics, such as unmatched surface quality, unlimited scalability, affordability, and total customization available. This digitally printed technology helps to preserve rare natural resources and contribute to a more sustainable world while providing you and your projects with high-quality products.
Reinforced Plywood
With strength that challenges the imagination, Garnica's Reinforced Plywood Range is a multipurpose, strong panel with a uniform surface and exceptional physical properties available in a number of finishes to perfectly match your project.
Naturbind adhesive technologie with no added formaldehyde for interior use
NAF-CARB/US EPA TSCA Title VI certified
Birch, maple or poplar faced
Elegance Plywood
Garnica's Elegance Plywood range is known for its exceptional beauty, in addition to its light weight and incredible surface quality. It's also easy to machine and transport, facilitating the construction part of your kitchen design. Lastly, it comes in a wide variety of faces to match any kitchen design: cherry, birch, hickory, maple, red oak, walnut, and white oak.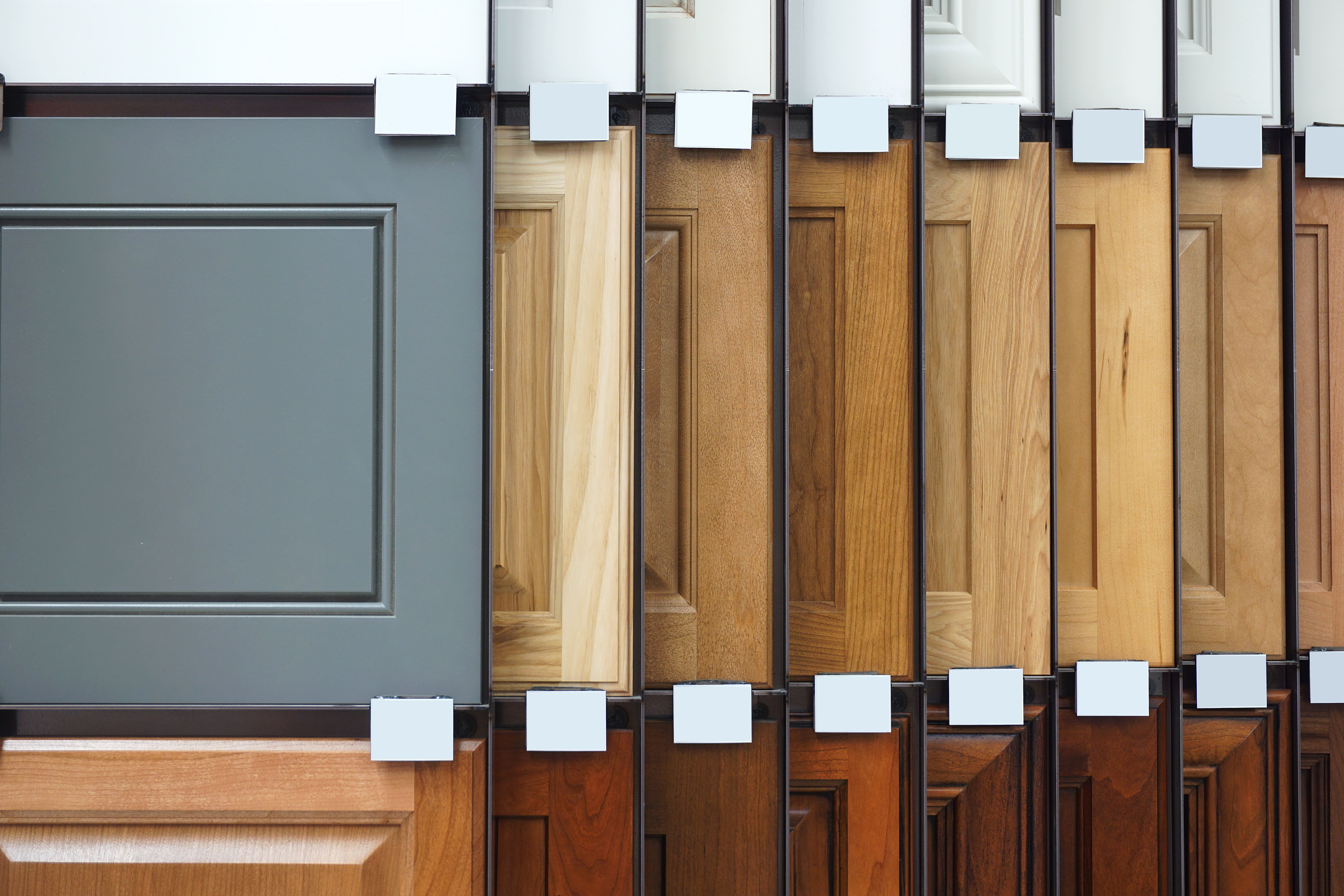 If you're looking to knock your next kitchen design out of the park and present your clients with a truly innovative, sustainable, and transformative design, Garnica's plywood panels are the perfect choice. Find a distributor near you to get started today.