The third edition of the ''Concéntrico'' architecture festival will be held from April 27th to May 1st in Logroño.
Garnica is taking part once again at the Logroño "Concéntrico" Festival, which holds its third edition from April 27th to May 1st.
The registration deadline for the two public announcements of the festival is now open, one to create its "pavilion", where information on Concéntrico will be available; and another where any creator (not necessarily an architect) may contribute to one of the selected spaces in Plaza de El Revellín.
Regarding the information pavilion that is set up every year in Plaza Escuelas Trevijano, its participation is drawn from a national level. That means that whilst up until now licensed architects from La Rioja have taken part, from now on can professionals from all over Spain may do so. The winner will be rewarded with 5,000 euros.
More ambitious is the call for contributions in Plaza del Revellín, whose rules have been published in both Spanish and English to encourage broader international participation, a pattern that was already started last year with the exchange with the Festival des Architectures Vives in France. The competition is open to creators of any discipline in art, design and architecture, and the prize is endowed with 2,000 euros.
The chosen works, like all the interventions of Concéntrico, will be produced in wood. As is the case every year, Garnica supplies the plywood boards with which all the temporary installations are made.
In this edition, the Efficiency Poplar products will be used. This is a light board made of plantation poplar; Duraply, ultra-durable board for outdoor use; Elegance Birch and Elegance Globulus, decorative boards finished in natural wood; y G-Brick Deco, a decorative sandwich panel with a high-performance insulation core.
The deadline for submission of proposals, in both calls, ends on February 28th, 2017 at 1 pm. The rules can be consulted on the web page www.concentrico.es.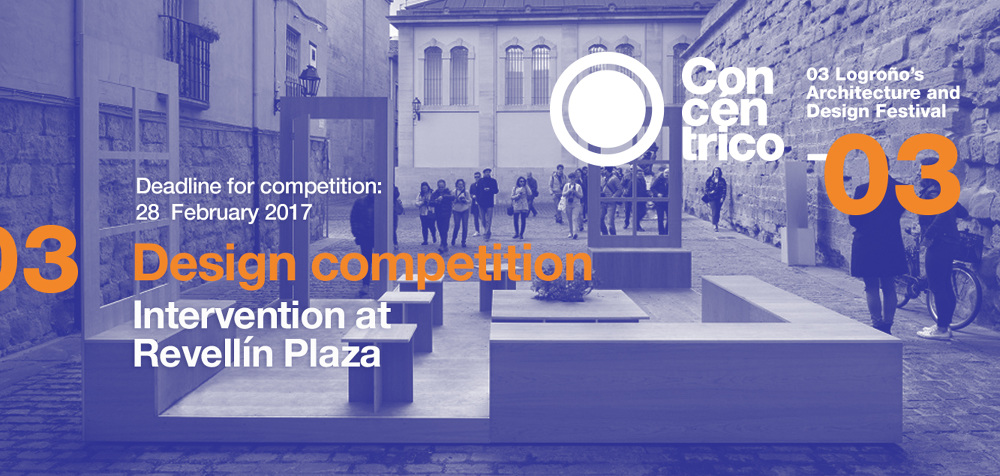 Concéntrico is Logroño's Architecture and Design Festival. It is open to residents of the city and visitors from elsewhere, and it aims to discover and rediscover spaces of interest in the city's Historic Center. The Festival invites attendees to tour these spaces through installations that create a connection between inner courtyards, tucked-away spaces and small plazas that, in the day-to-day, tend to go unnoticed.