Environmentally-friendly and sustainable houses are the future and they will need materials that respect their surroundings and are produced without changing their ecosystem. Garnica's panels are a great example of sustainable materials for these kinds of homes.
What exactly is a sustainably designed home? Environmentally-friendly homes are an increasingly common trend in the architectural world. These homes are based on the principle of self-sufficient energy; the goal is to create a home that respects the environment and can support itself with green energy, like solar energy.

Efficient and sustainable homes use solar panels to collect electricity, generators to store wind power, and mechanisms to collect rainwater. Their location and orientation is very important; they must face the sun to make the most of the hours of natural sun. Climatization, sound insulation, and acoustic comfort play a crucial role and it's very common for the land of these homes to have a space dedicated to farming to fill the fridge with local and self-sufficient products.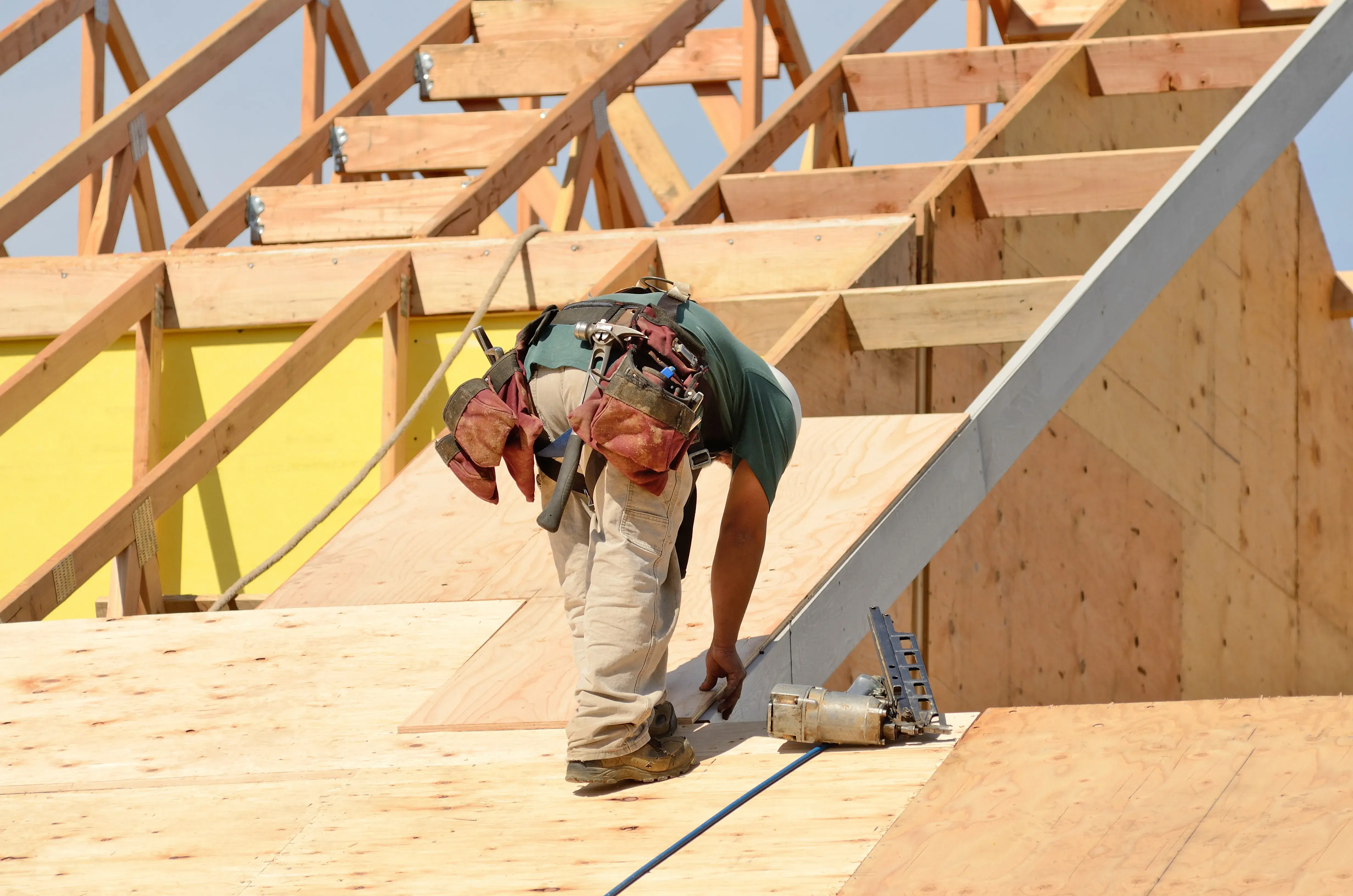 Another important part of sustainable construction is the type of materials that we use. Ensuring that the house is built with uncontaminated elements that have been produced by a properly managed forest without endangering the local communities is essential to this philosophy. Wood for architecture is the perfect material: renewable, recyclable, and biodegradable. It has excellent properties for the construction industry. In addition, if you're worried about sustainability during the panel creation, you can place your trust in Garnica.
New Wood for Architecture
Garnica's plywood panels come from sustainable plantations located primarily in Spain and France. We use primary local resources through a production model that prioritizes proximity over importation from tropical areas. Poplar, pine, and eucalyptus are the main species that we use at Garnica to make panels that are suitable for sustainable construction.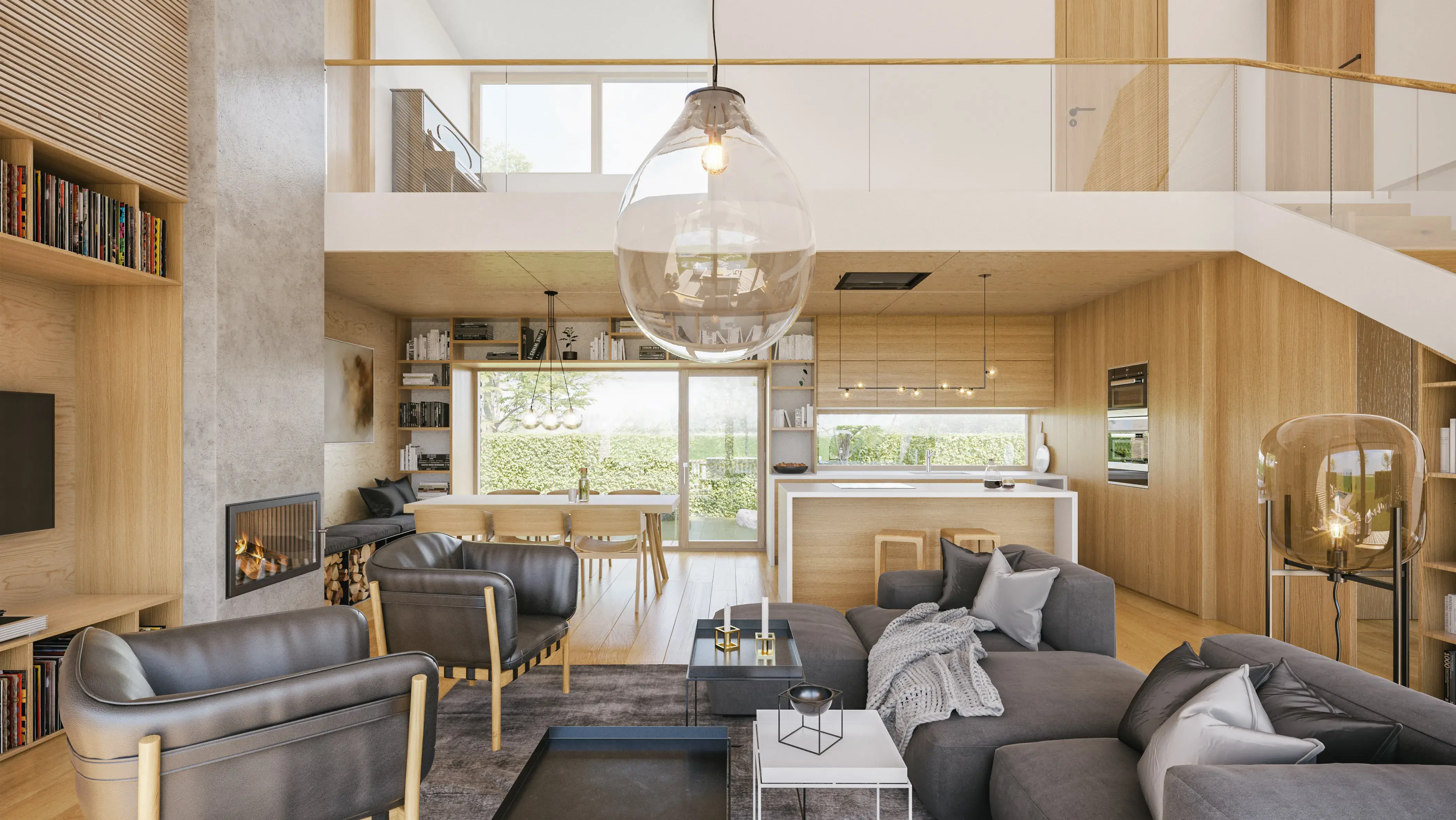 Sustainable Solutions with Garnica
One example would be the Fireshield Building panel. This flame resistant plywood for construction provides exceptional fire resistance through its treatment; it reduces the speed of carbonization, smoke generation, the spread of flames, and falling flaming particles. It also is very stable, uniform, light, and easy to machine. The wood comes from fast-growing, sustainably managed European plantations.
One of Garnica's newest developments, NaturbindTM, offers a revolutionary glue technology for the North American market. This high-quality adhesive formula has no added formaldehyde , in addition to complying with the sector's strictest indoor air quality standards.
Duraply is another option for your sustainable wood house. "Resistance that defies nature" is its slogan and its biggest strength is its durability in the exterior. Immune to fungi and xylophagous insects, this panel boasts a 15 year guarantee (more information at duraply.one) and has an exceptional surface quality. The choice of durable materials is a commitment to sustainable wood construction, conscious consumption, and use.
Duraprime is a panel from the same range as Duraply and has similar qualities. However, it offers a pre-painted, exceptionally uniform surface with high color retention and an anti-mildew technology that ensures minimal swelling and prevents delamination. It has delamination properties and also comes as a ready and finished panel, which saves you time and money on your project.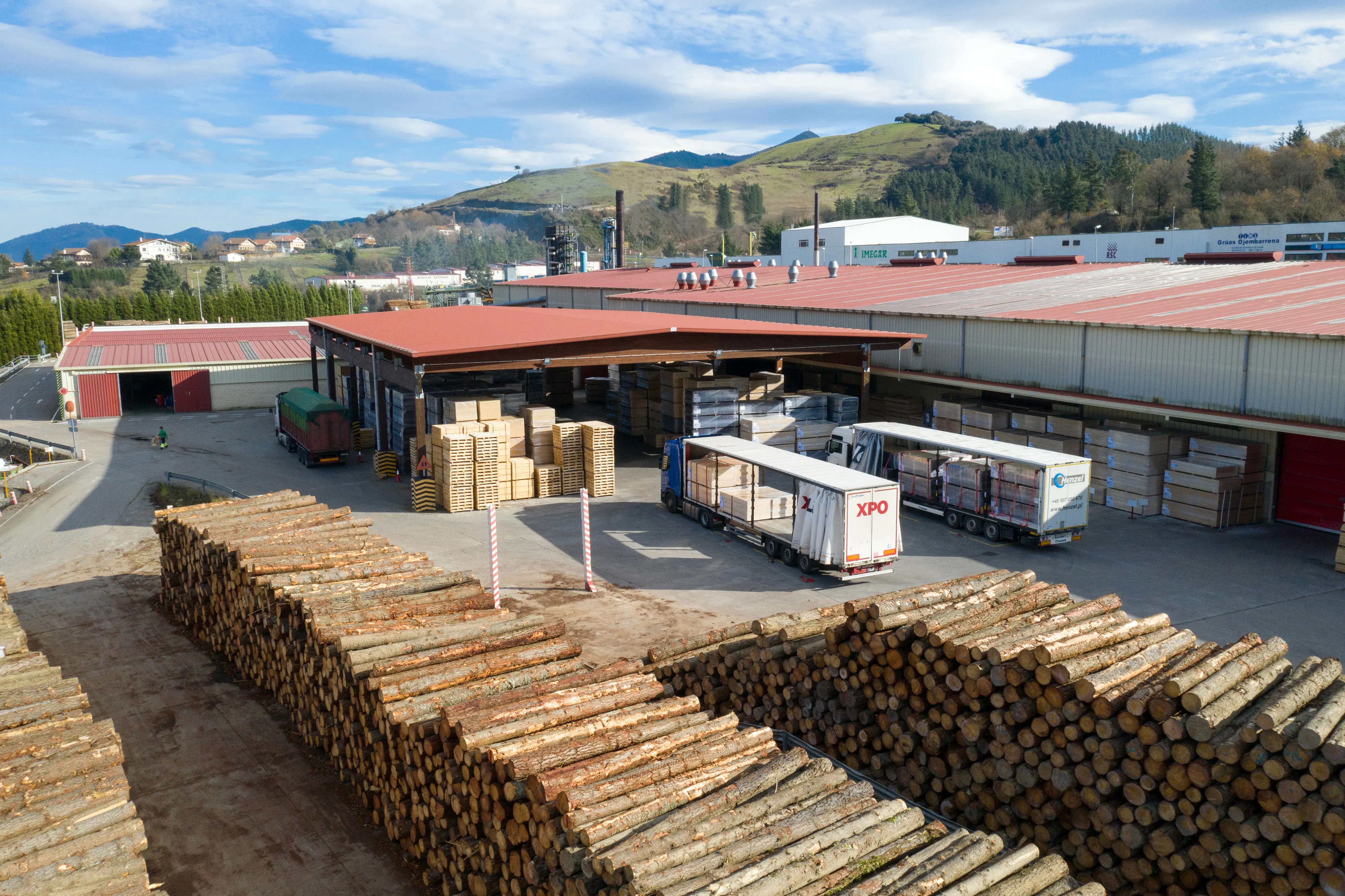 Garnica's sustainability is linked to the use of local primary materials extracted from certified, fast-growing European plantations. Through this, we ensure that we reduce our impact on the environment and offer the right materials to meet our sustainable construction goals.
We boast the most market's most demanding certifications which guarantee the high quality of our products. If you're looking for sustainable wood for your environmentally-friendly construction project, Garnica offers a wide range of possibilities. You'll definitely find the panel you need!