Summer is upon us and with it comes lighter colors, open windows, and the desire to spend more time outside. However, the kitchen remains one of the most crucial parts of your home and it's actually a great time to work on remodels and provide your clients with a much needed kitchen makeover.
Summer opens the door for new opportunities and with that comes the chance to inspire your clients with new, innovative ideas. And the best part is that this year, the opportunities are endless. The post-COVID world means that many people are spending more and more time at home and kitchens are getting more use. Remote work entails homemade lunches and more time to prepare dinner. And, with the warmer weather, you'll be getting more questions about outdoor kitchens.
In this article, we'll explore modern, summer ideas for both indoor and outdoor kitchens.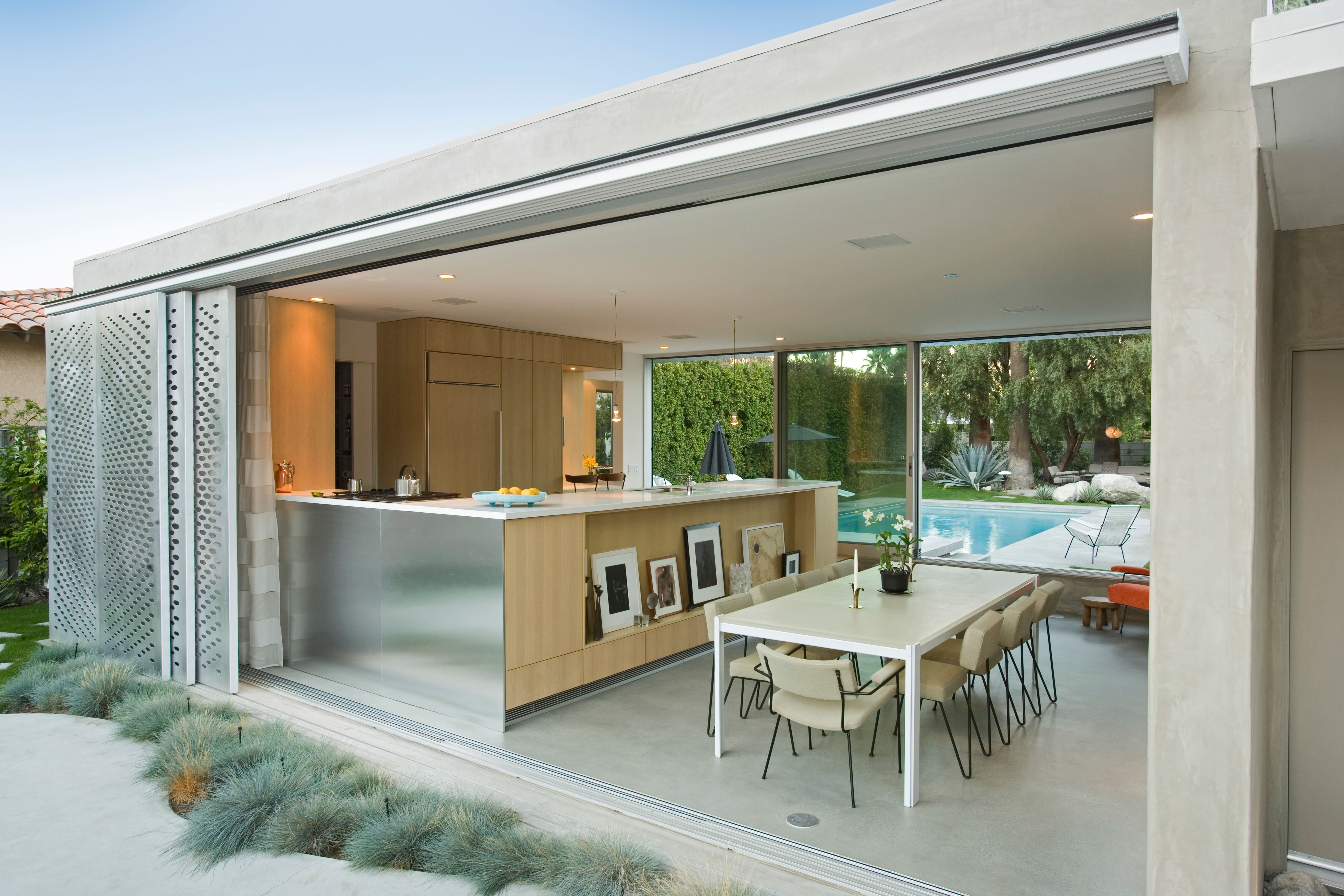 Indoor Kitchen Ideas for Summer
Long gone are the days of simple wood kitchen cabinets and furniture. It's time to use bright colors to open up your space and provide a fresh, fun twist on the classic design. Mix and match summer colors like white and green to provide a contrast and even leave some natural wood as it is.
In addition, your clients spending more time in the kitchen means that it will receive more wear and tear over time. It's never been more important to choose materials that are resistant to impact and scratching, durable, and moisture resistant.
Garnica's Performance Poplar HPL Plywood is just one of our products that is perfect for a bright, revamped look. Thanks to their laminated finishes and various color and texture options, these panels are unmatched in the industry.
Outdoor Summer Kitchen Ideas
It goes without saying that having an outdoor kitchen transforms your client's summer plans. When the warm weather hits, they won't be trapped inside, cooking in a warm kitchen. Instead, they can enjoy the fresh breeze and sunlight. It seems like an easy sell, but outdoor kitchens require much more work and maintenance than your average indoor kitchen. Let's explore two of the most important things to keep in mind when designing an outdoor kitchen: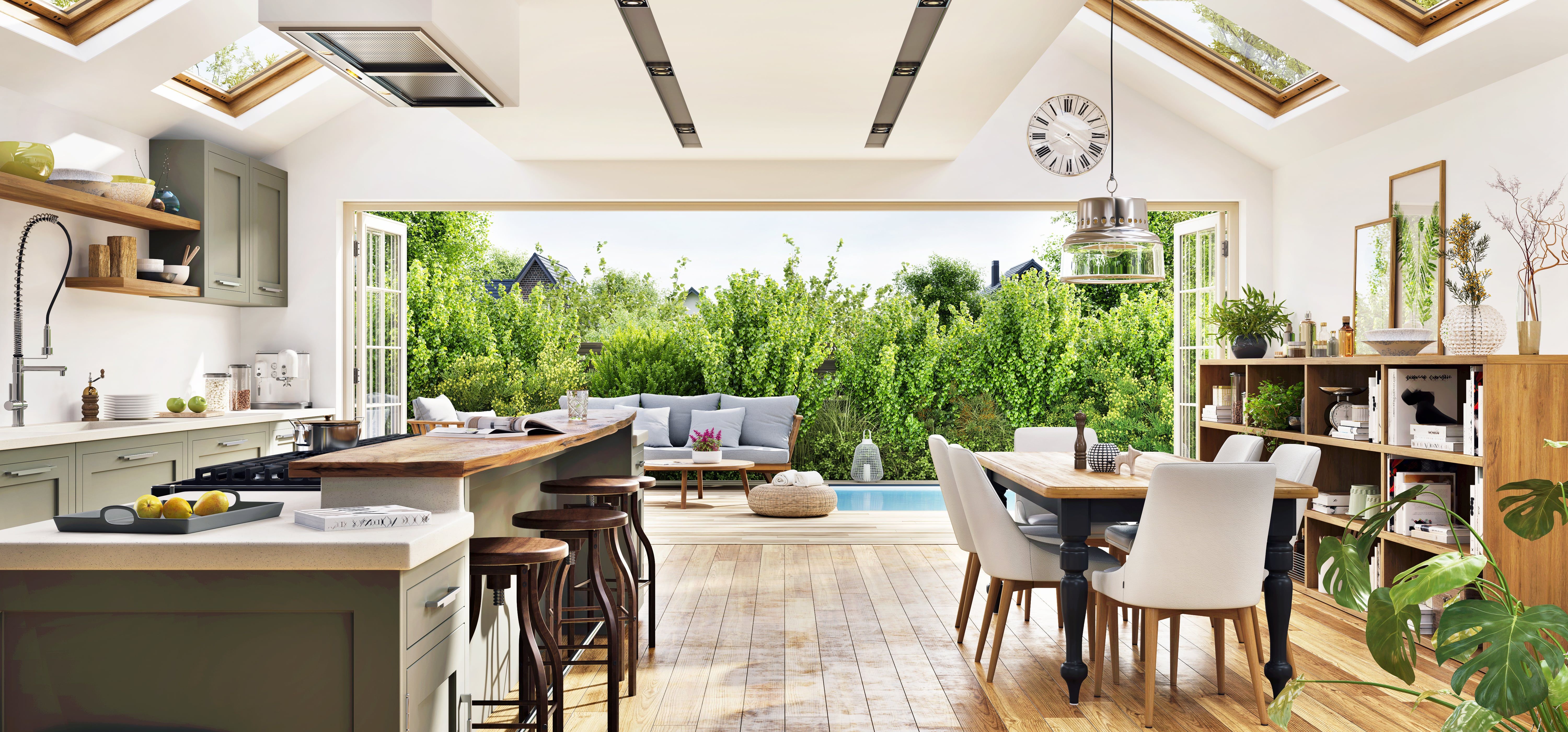 Durability
This is, without a doubt, a crucial point to remember when picking your materials. No matter where you're designing your kitchen, it will be subject to some kind of inclement weather, such as rain, wind, or extreme sunlight/heat. Many outdoor kitchens will also have to be resistant to pests, insects, or other wildlife found in the area.
Functionality
Your outdoor kitchen will be useless if it isn't designed to meet the needs of your clients. Take these following points into consideration:
Storage: no one wants to be constantly heading back inside to grab materials or ingredients. Make sure your cabinets have the sufficient space to meet your client's desires and guarantee that the outdoor kitchen is functional.
Protection: Are you manufacturing panels for an area where it rains a lot? Is there constant sunshine throughout the day? Take these aspects into consideration and make careful decisions. An awning over the cooking area or specifically water resistant materials can make or break the functionality of an outdoor kitchen.
Purpose: Are your clients looking to entertain large parties outside or are they just looking for a place to grill in warmer months? With kitchen manufacturing, one size doesn't fit all. Take advantage of plywood's versatility to make the most out of your design and meet your client's every last wish.
At Garnica, we're proud to offer our Duraply Plywood range. Thanks to its innovative treatment, it's exceptionally resistant to intense weather conditions and several product versions are available; it's ideal for coating or painting and boasts lamination options in a multitude of colors and textures or with natural wood faces. If you're ready to make the jump and use Garnica panels for your next project, find a distributor near you today.
When choosing your materials, you must consider what factors are most essential to ensure the longevity of the kitchen. An imperative but frequently overlooked point within sustainability and well-designed projects is creating a long-lasting final product that doesn't need to be replaced frequently or repaired. The longer the product lasts, the less need there is for more materials, contributing to less waste and consumed resources.