When it comes to deciding what product to use for kitchen cabinets, one of the best decisions you can make is choosing plywood. Plywood, known for its stability from the layers of wood veneers glued together, is well-versed in holding screws together and its weight bearing abilities make it a solid choice for many manufacturers looking to create a long-lasting product.
Plywood is a popular choice for many projects, but when it comes to kitchen cabinets, it is truly unmatched. In addition to its stability and durability over time, poplar is a popular choice due to its lightness and different face options. Because plywood is made from veneers glued together, creating customized panels to construct panels of any size is not a challenge and, in reality, one of the reasons poplar plywood is so sought after in construction projects across many areas.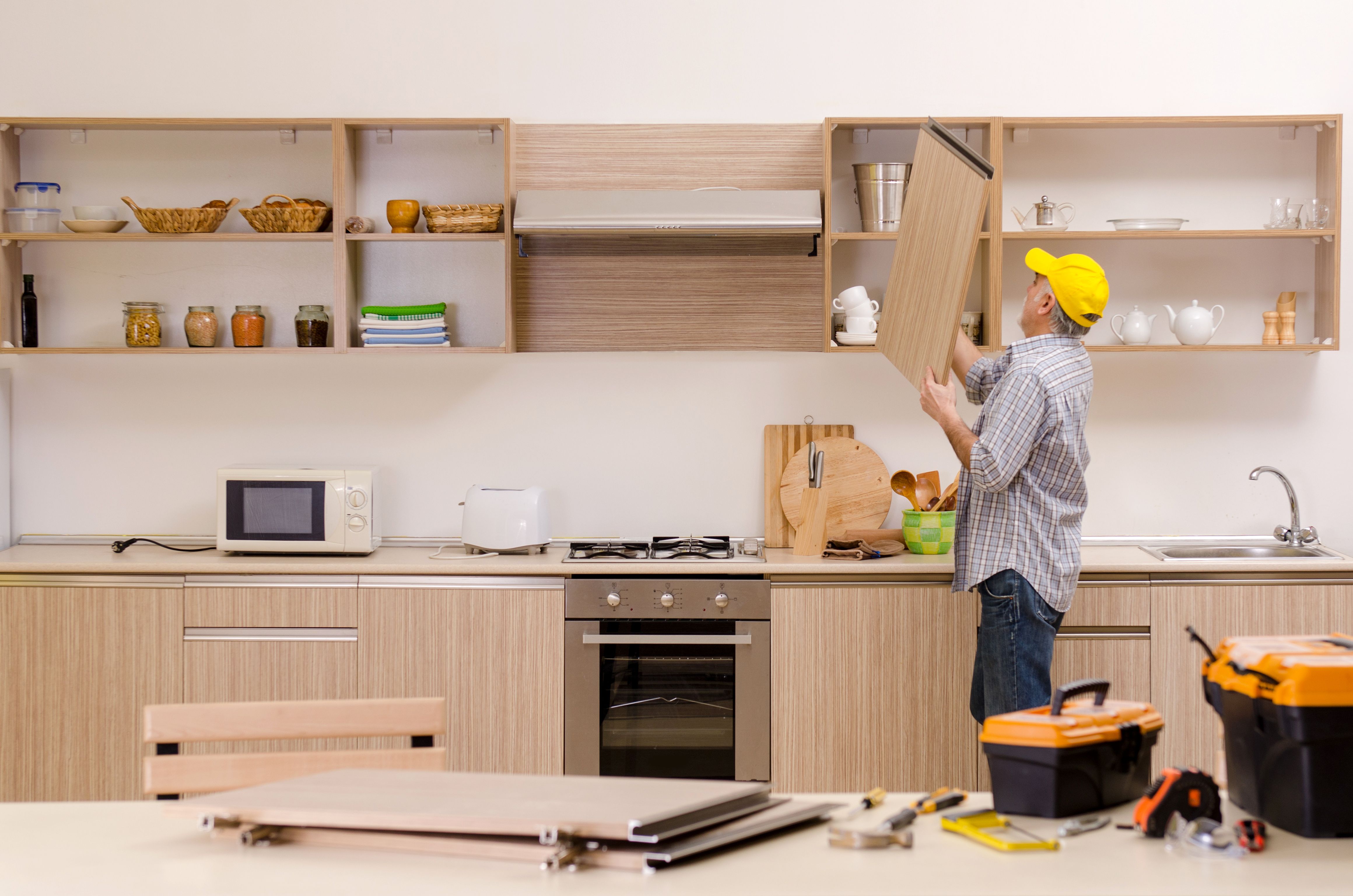 At Garnica, we boast a number of options that will transform your kitchen cabinets while meeting all the needs of your project. Before we talk about the best plywood ideas for kitchen cabinets, let's list the advantages of Garnica poplar plywood cabinets:
Composed of a greater number of veneers of poplar from plantation
Lightweight and stable
Easily cut and sanded
Holds screws well
Resistant to water damage and scratches
Easy to paint and cover
Wide variety of finishing options available, including hardwood decorative faces
Sustainably sourced
Plywood Kitchen Cabinet Ideas
So, once you've chosen plywood for your kitchen cabinets, there are so many more decisions to make! Let's take a look at some of the best trends in plywood cabinetry to spruce up your next project.
Plywood is great for almost all types of kitchen cabinets, but especially if you're looking for a modern or retro look. Using white cabinets with a colorful touch, such as green or blue countertops can completely transform your space and highlight the beauty of the cabinets. If you're feeling adventurous, try our Elegance White Oak Decorative Panel and leave a natural wood trim on the cabinet borders to really make it pop. This product is available in a UV finish which works to highlight the natural beauty of the panel while improving the hardness of the panel.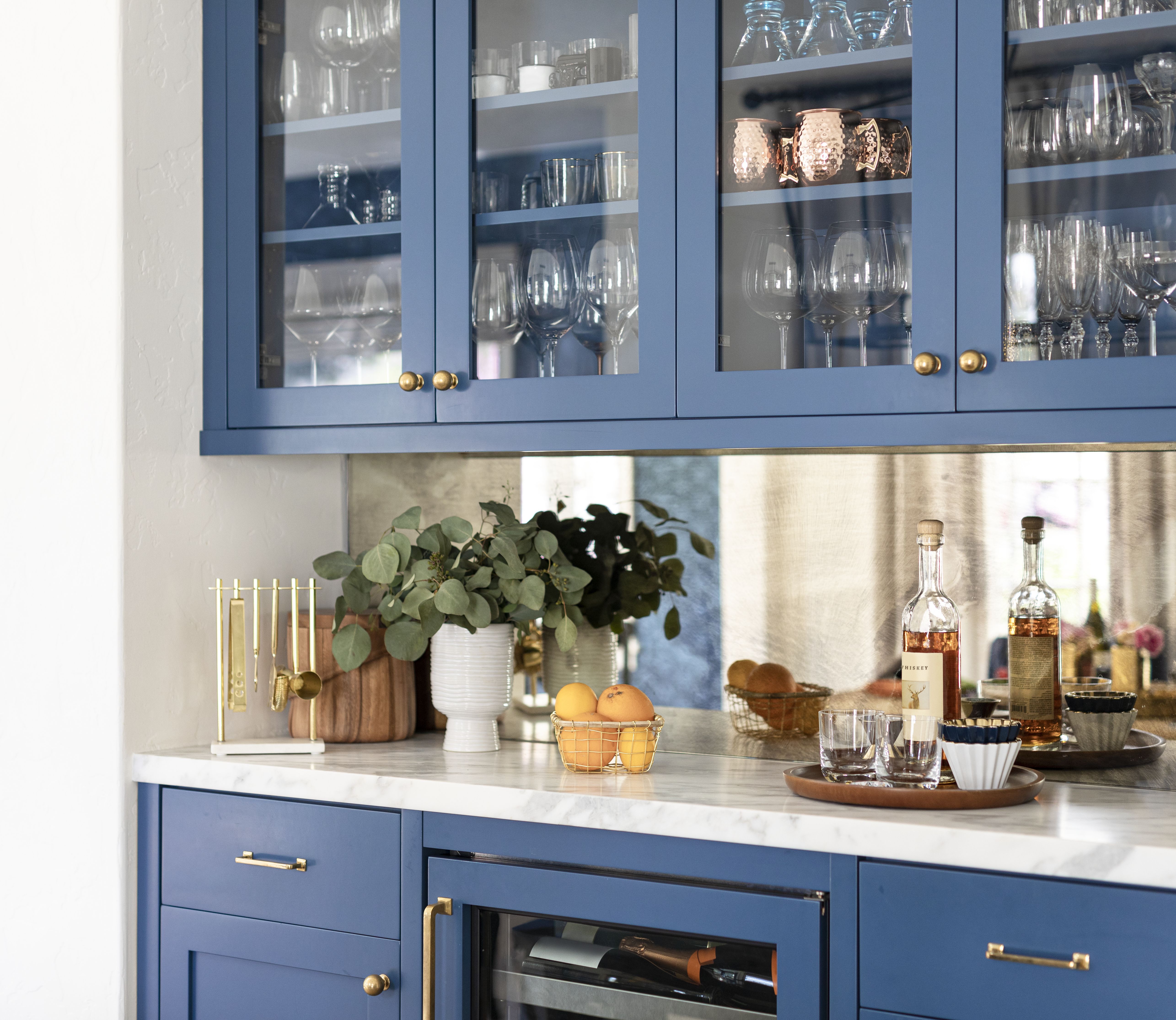 For those looking for a more natural look, plywood's natural creamy color and natural wood finishing options can leave your kitchen looking fresh, renovated, and classic. Together with dark furniture and walls, natural wood cabinets have a sophisticated feel that can truly transform any space. In addition, if you're looking to increase the already resistant qualities of the panel, try some of our UV finishes to really get the most out of the panel. Our Elegance Birch Decorative Plywood is a great option to accentuate the natural wood while working to meet the sizing needs of any project.
Plywood's versatility gives you a blank canvas on which to work. It can be spliced and placed together to meet almost any need, such as floor-to-ceiling cabinets, which are a recent trend. For these kinds of cabinets, plywood is practically the only viable option because of its ability to be glued together to create durable and aesthetically pleasing panels. Its customizable nature also allows you to add additional shelves or designs to really knock your next design out of the park.
Are you ready to transform your kitchen cabinets with plywood? Look no further for answers to your questions and our experts would be happy to assist you find the right kind of poplar plywood for your project as you dive deep into the world of plywood and create your next masterpiece.