Petrit Halilaj (Kosterrc, 1986), a promising young artist who represented Kosovo at the Venice Biennale in 2013, has transformed the Palacio de Cristal in Retiro Park, Madrid, into a multicoloured bird's nest. The exhibition, organised by the Reina Sofía Museum, is entitled "To a raven and hurricanes that from unknown places bring back smells of humans in love".
Garnica donated the poplar trees used by Halilaj in this unique installation to create a natural space with giant flowers, nests, and feeding areas for birds. The poplar branches delivered to the Reina Sofía were selected and carefully handled during the harvesting of "high-quality trees" in February. They come from a Garnica plantation created using the MC poplar clone in 2002 at a 12-hectare estate in the municipality of Escalona (Toledo), next to the Alberche river.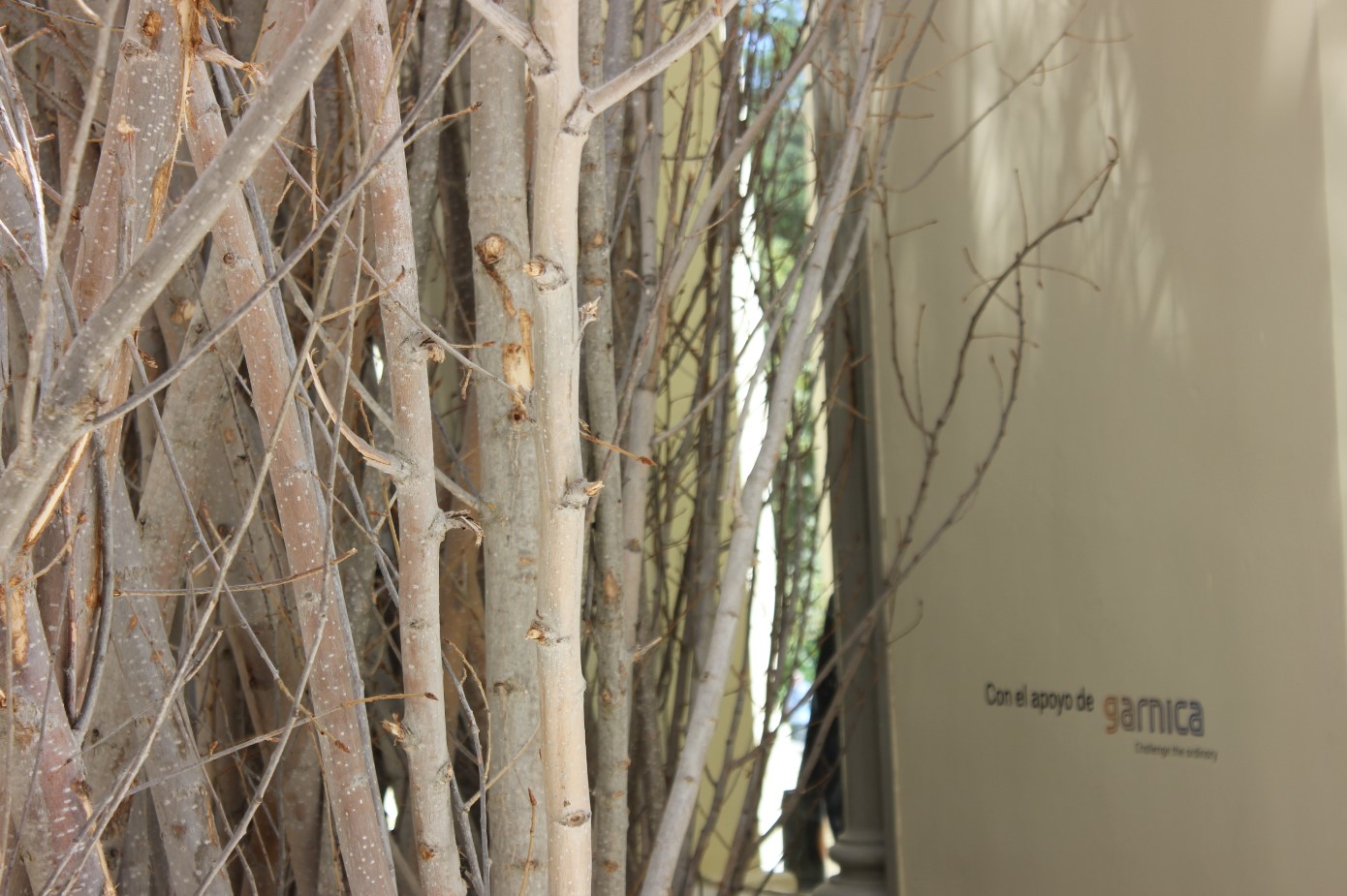 Artist Petrit Halilaj has recreated an environment in an open space with giant flowers and other natural features for attracting birds, a recurring aspect of his work and a metaphor for the freedom that humans are unable to enjoy: to fly and to live without borders. Halilaj's experience as a refugee has a major influence on his work, which embraces themes such as the concepts of home, nation, and cultural identity.
The exhibition also includes the work History of a Hug (2020), which consists of a white anthropomorphic raven holding a piece of wood. The other key features of the exhibition are the giant flowers that decorate the Palacio de Cristal. These are formed of a steel framework covered with painted canvas, made in collaboration with his life partner Álvaro Urbano, also an artist.
This is Halilaj's first solo exhibition in Spain. It is also the first exhibition inaugurated by the Reina Sofía Museum since the outbreak of the COVID-19 pandemic, which had interrupted the assembly of the installation.