The Populus 360 event organized by the University of León's EIAF (School of Agricultural and Forestry Engineering) served to analyze the challenges and perspectives of the poplar sector.
Garnica was one of the sponsors of Populus 360, an event about innovation, collaboration, and challenges in the poplar sector organized by the University of León's School of Agricultural and Forestry Engineering (EIAF). It was held October 21 and 22 at the university's campus in Ponferrada and attended by over 200 people.
The event featured participation by specialists from Spain, Italy, Belgium, Chile, and Argentina and aimed to establish bridges between public and private institutions, researchers, companies, forest owners, populiculturists, and any person interested in the world of poplar. Juan Albiñana, Garnica's Chief Innovation Officer, participated with a presentation titled A World of Plywood in the section dedicated to the product.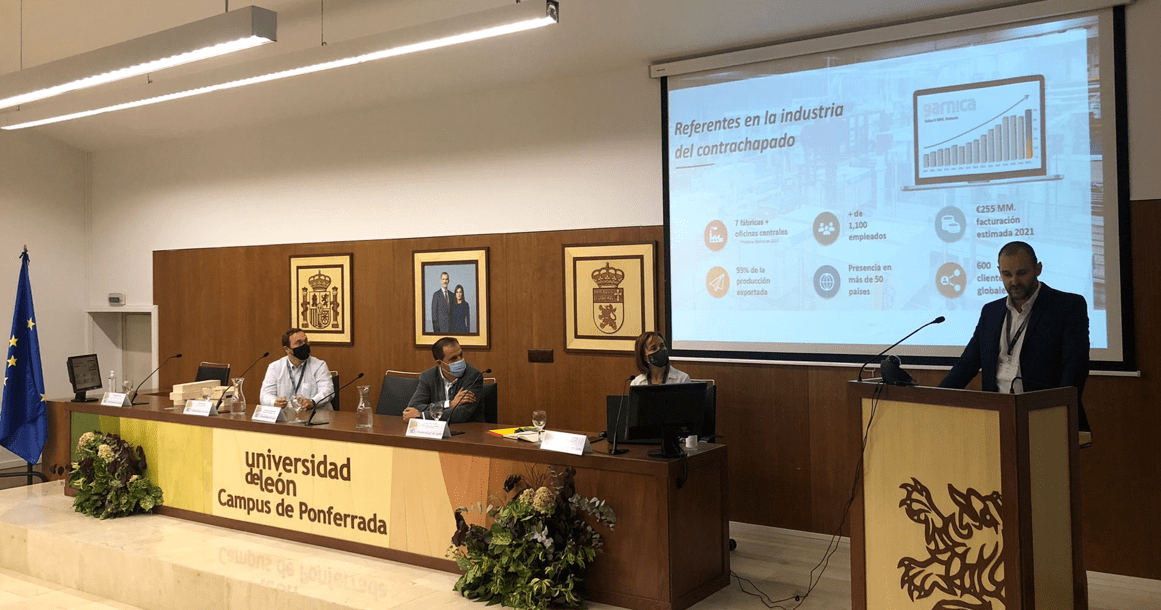 Poplar is a key tree in developing the bioeconomy that, in addition to generating wealth and quality employment, also has great environmental benefits: poplar trees absorb CO2 and create a green filter, acting as ecological corridors and making the agricultural landscape more beautiful.
Poplar is Garnica's main raw material, so the company promotes research for developing clones that allow optimization of sustainable wood plantations. During the congress, two applications to improve cultivation and get to know the poplar trees' wood volume were presented.
These presentations, one of which had a more practical format and was held in the field, analyzed topics related to cultivation, management models, health, product, genetic improvement, and sustainability.