Concéntrico is the Logroño International Festival of Architecture and Design, a reflection on the urban environment and the city. This annual event invites the city to rethink its environment, through installations, exhibitions, meetings, performances, workshops and activities.
For another year, Garnica has contributed plywood panels to the fourth edition of Concéntrico, the International Festival of Architecture and Design that was held in Logroño from 27th April to 1st May, organised by the Foundation of Architects of La Rioja in collaboration with Logroño City Council and the Government of La Rioja.
The festival brought together 14 temporary urban installations created specifically for the occasion by 70 professionals from teams made up of nationally and internationally renowned architects, designers and artists, whose works proposed a reflection on the urban space, using a range of different plywood panels.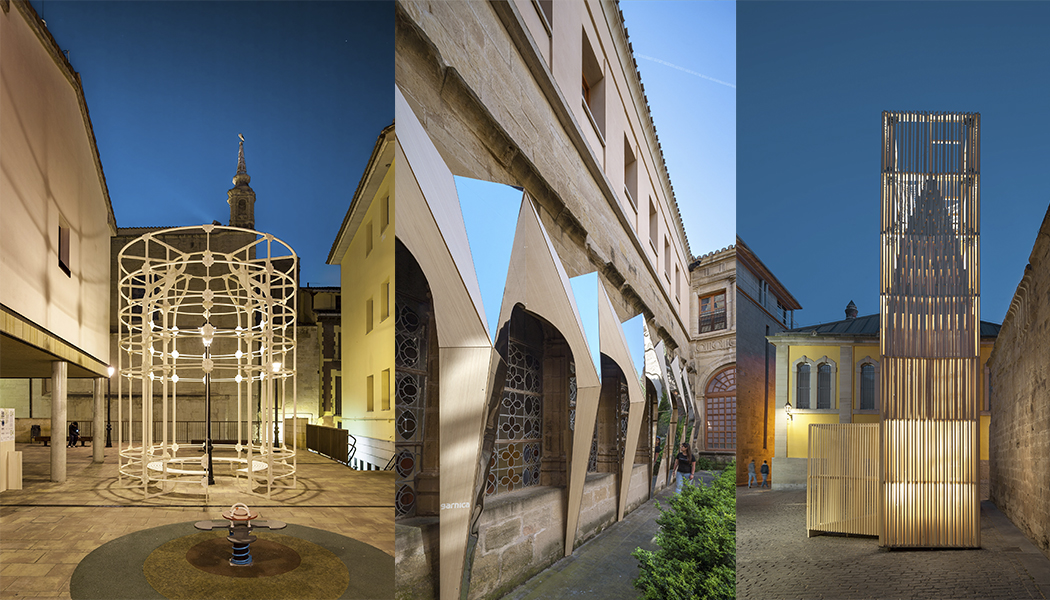 Over 40,000 visitors have been able to see the 11 installations made with the Garnica panels in the Plaza de Santa Ana and the Plaza del Revellín (Efficiency Poplar Multi-layer panels), in the Library of La Rioja (Fireshield Building), in the Cloister of the Palace (Performance E-wood), at the Casa Farias (Elegance Birch), at San Bartolomé and the Entorno de Santiago (Elegance Globulus), at the Pavilion (G-Brick Deco) and at the Viña Lanciano Winery and at the Calado de San Gregorio, spaces where Duraply plywood was used.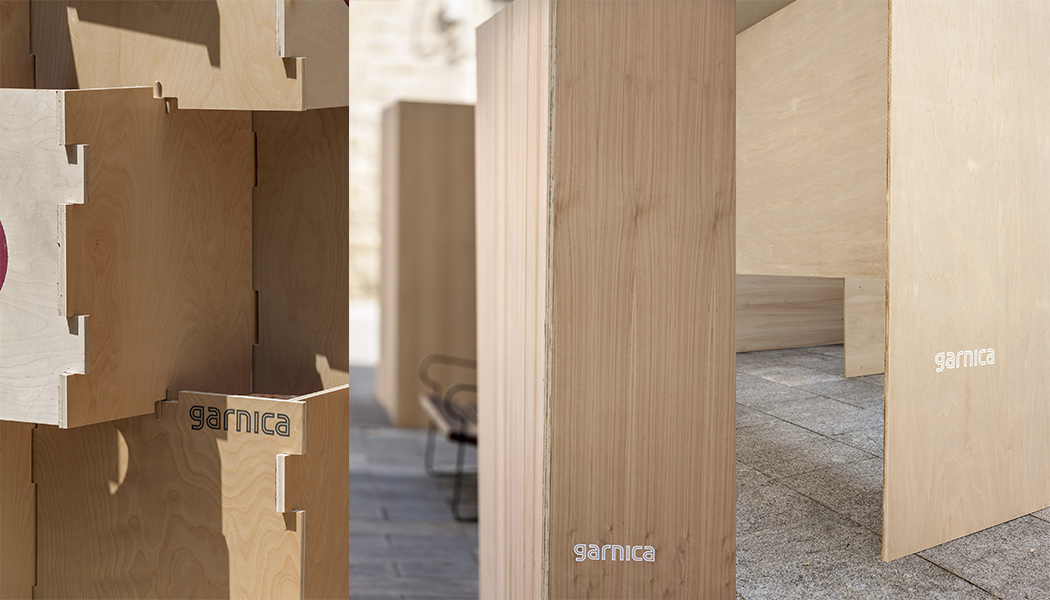 Festival Director, Javier Peña, states that "with Concéntrico we want visitors to discover and rediscover the spaces of interest in the historic centre of Logroño". The festival aims to reflect on the city that citizens want and to recover the corners that are often passed without being paid any attention; "We want to fill with meaning the spaces which are used to being ignored", says Peña.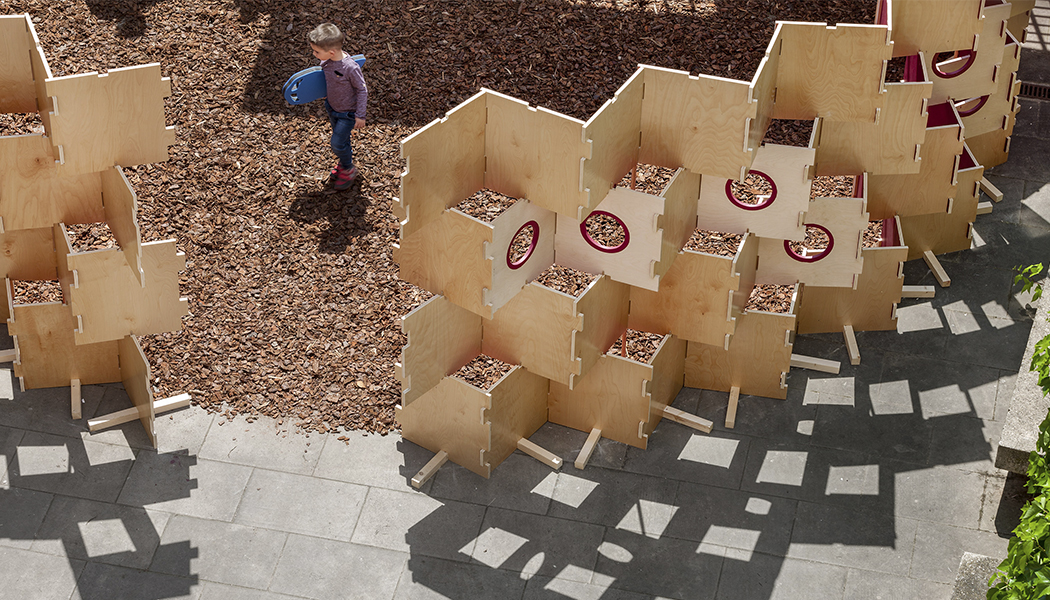 Thirty institutions, entities and companies joined what has been the most international edition of the event so far, including the Goethe-Institut, the Embassy of the Czech Republic, Institut Français, Istituto Italiano di Cultura, the Ibero-American Institute of Finland and Garnica, who contributed wood as the main material for the festival's installations.