Traditionally, poplar plywood had a range of applications linked to those that demanded lightness and stability. Today, however, its use has evolved and now there are many other applications for poplar plywood, thanks to technological advances that improve, for example, its durability and resistance to fire.
Poplar plywood is a versatile wood, easy to machine and lightweight; that's why poplar plywood is among the favorites of construction professionals. Architects and interior designers are finding powerful qualities in poplar plywood in the area of construction.
Characteristics and Uses of Poplar Plywood in Construction
The applications of poplar plywood for construction range from traditional uses to the most innovative ones; at Garnica, we have a wide range of poplar plywood panels, some boasting innovative treatments to improve their qualities and others reinforced with other combinations of wood or with other materials and treatments such as UV finish to adapt to the specific needs of each project.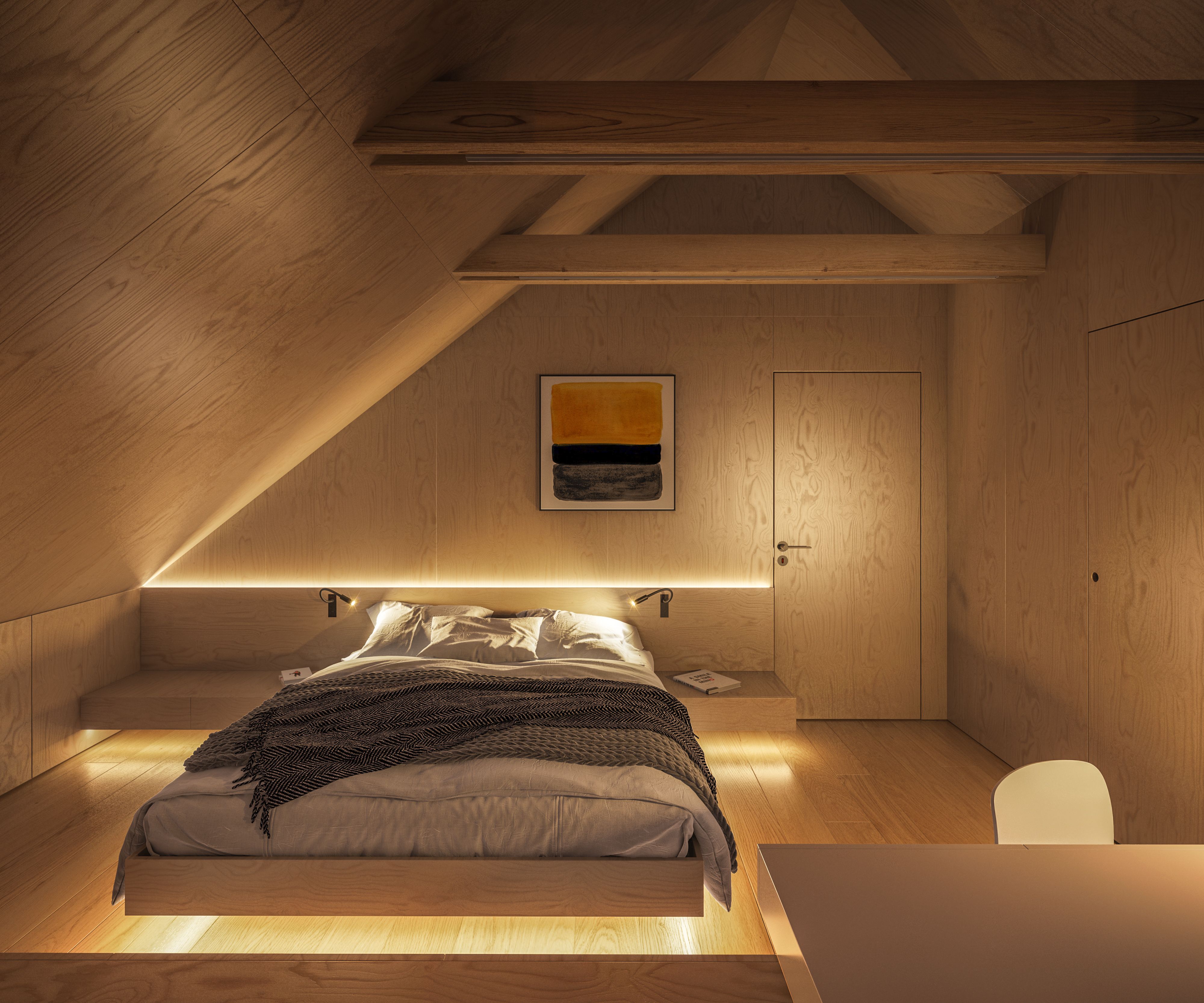 These are some of the most common uses of poplar plywood panels in architecture:
Poplar Panels for Exterior Use
They are adapted to the demands of the construction world, providing additional treatments when necessary:
Poplar plywood panels for garages, exterior doors, shutters, porches, and outdoor furniture
Poplar plywood panels for structural construction for both the interior and exterior of buildings
Poplar Plywood Panels Specifically Designed for Interior Construction
These panels are designed for interior construction of buildings and construction or decoration projects.
Poplar plywood panels for hidden structures in walls, ceilings, and floors
Plywood panels for interior paneling of ceilings and walls
Poplar Plywood Panels for Furniture Construction
These panels have a wide range of applications due to their versatility and ease of machining:
Customized plywood panels like kitchen cabinets, closets, tables or chairs for both interior and exterior use
Plywood panels with different decorative hardwood faces and treatments: UV finish or laminated for the manufacture of made-to-measure cabinets in kitchens, dressing rooms, and more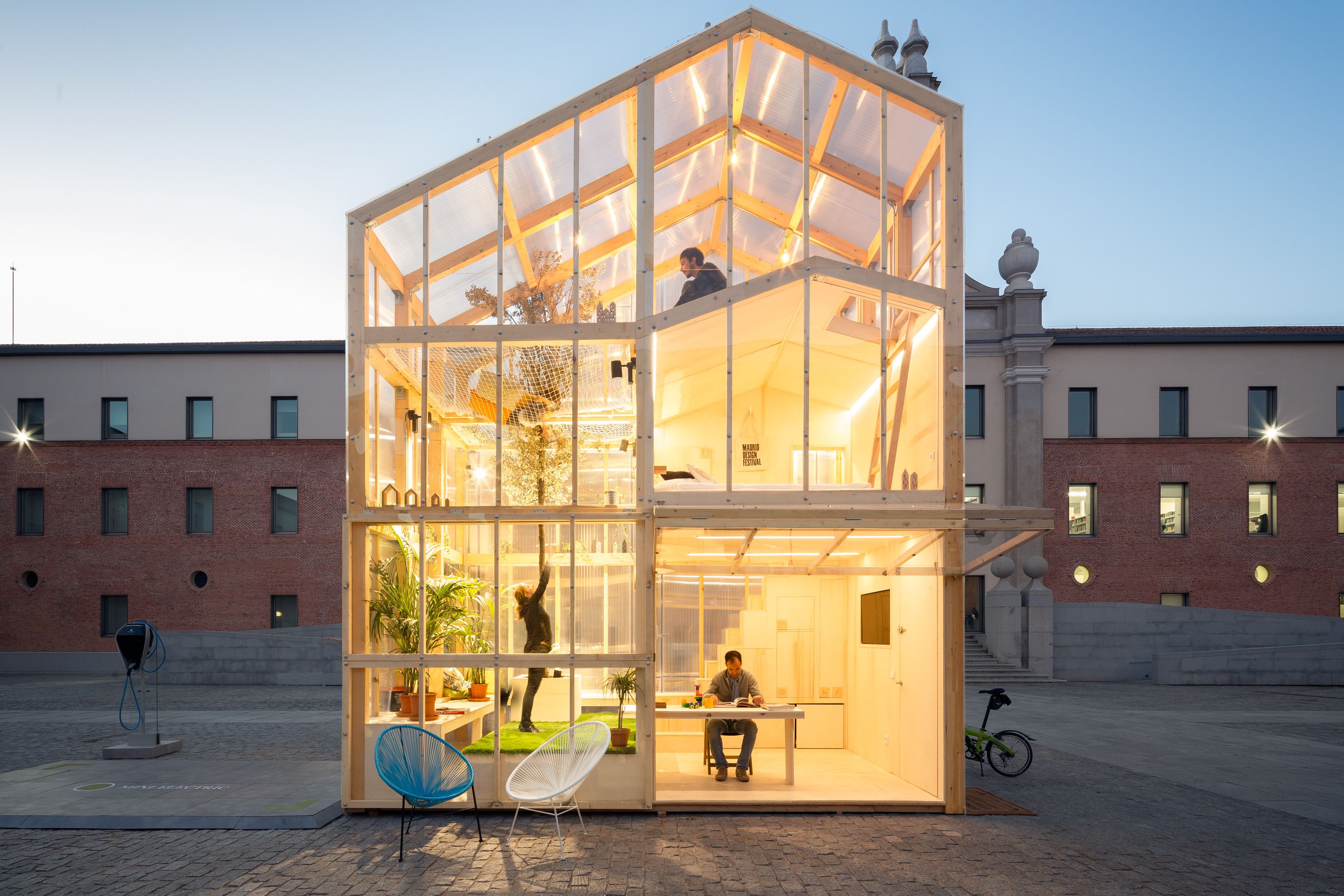 Innovation in Poplar Plywood Panels
At Garnica, we produce poplar plywood panels and are a reference point in the industry because we incorporate innovative production techniques and research wood species from renewable sources that help us meet market demands.
The advances in plywood treatments and its applications, committed to these new industrial processes, allow the panels to be industrially attached to other materials or treated with specific features that allow us to obtain insulating, fire resistant, and long-lasting exterior structures. The result are poplar plywood panels with highly improved properties, like the following products:
Fireshield Building is a range with the ASTM E-84 Class A and CAN/ULC S102-10 certified, the highest in wood fire resistance.
Duraply and Duraprime panels have a treatment that offers 15 years of protection against delamination and fungal and insect attacks. This innovative treatment provides exceptional durability, even after sanding or machining.
The Ultralight range is plywood combined with XPS to create an exceptionally lightweight product that provides both thermal and acoustic insulation.
Sustainable Plywood Panels for More Sustainable Architecture is on the Rise
The demand for poplar plywood has experienced a notable growth in the last decade and the expectations for demand in the coming years is much higher than expected availability, which makes poplar wood a safe bet for the future.
Practicing respectful construction for the environment, creating the minimum impact and leaving the smallest possible carbon footprint is an obligation for architecture today.
Sustainable construction is more than choosing the most natural materials possible and there are two paths. On one side, we can promote the use of resources found close to the construction site (rocks, sand, stones, etc.) and, on the other hand, choose renewable resources and sustainable sources that can be reused later on.
For these purposes, wood is one of the most natural materials that exists, when it comes from renewable plantations. It might even be the perfect sustainable construction material: high-quality, elegant, resistant, and versatile.
Some examples of sustainable construction can be found in the tourism sector. Hotels around the world are starting to bet on sustainable tourism for ecological reasons and matters of RSC that clients are now valuing more.
If you want to learn more, find a distributor near you and get started on your next project. Don't forget to choose the wood that is the best bet for a sustainable future; this decision depends on us.