Your furniture is the essence of your home; it can add a touch of modernity or style to a space that receives a lot of attention. In this article, we'll discuss why oak plywood is such a good choice for furniture.
As items that receive a lot of wear and tear, furniture needs to be simultaneously beautiful, versatile, and resistant. Keep reading to find out why oak wood is such a popular choice for furniture and what to be aware of when choosing oak for your home.
Oak Faced Hardwood Plywood Characteristics
Natural oak faces are a very popular choice for plywood furniture manufacturing due to its poplar plantation core; with this combination, rewarding characteristics are achieved:
Strong and durable: oak faces can withstand the daily impact that kitchen furniture receive
Beautiful: oak wood boasts a natural grain front which makes it the perfect fit for a modern, eye-catching kitchen
Flat and uniform: oak faced poplar plywood is manufactured to create completely uniform and flat panels, making sizing and installation much easier
Benefits of Oak Faced Poplar Plywood for Kitchen Furniture
Durable
As we mentioned before, durability is key for furniture in places like kitchens where there is constant contact with a wide variety of items and surfaces: hands, dishes, food, water, and more. Panels that are not resistant to scratches or impact will quickly show damage; to guarantee that your kitchen furniture is long-lasting and maintain its original, sharp appearance, choose oak for your counters, cabinets, and much more.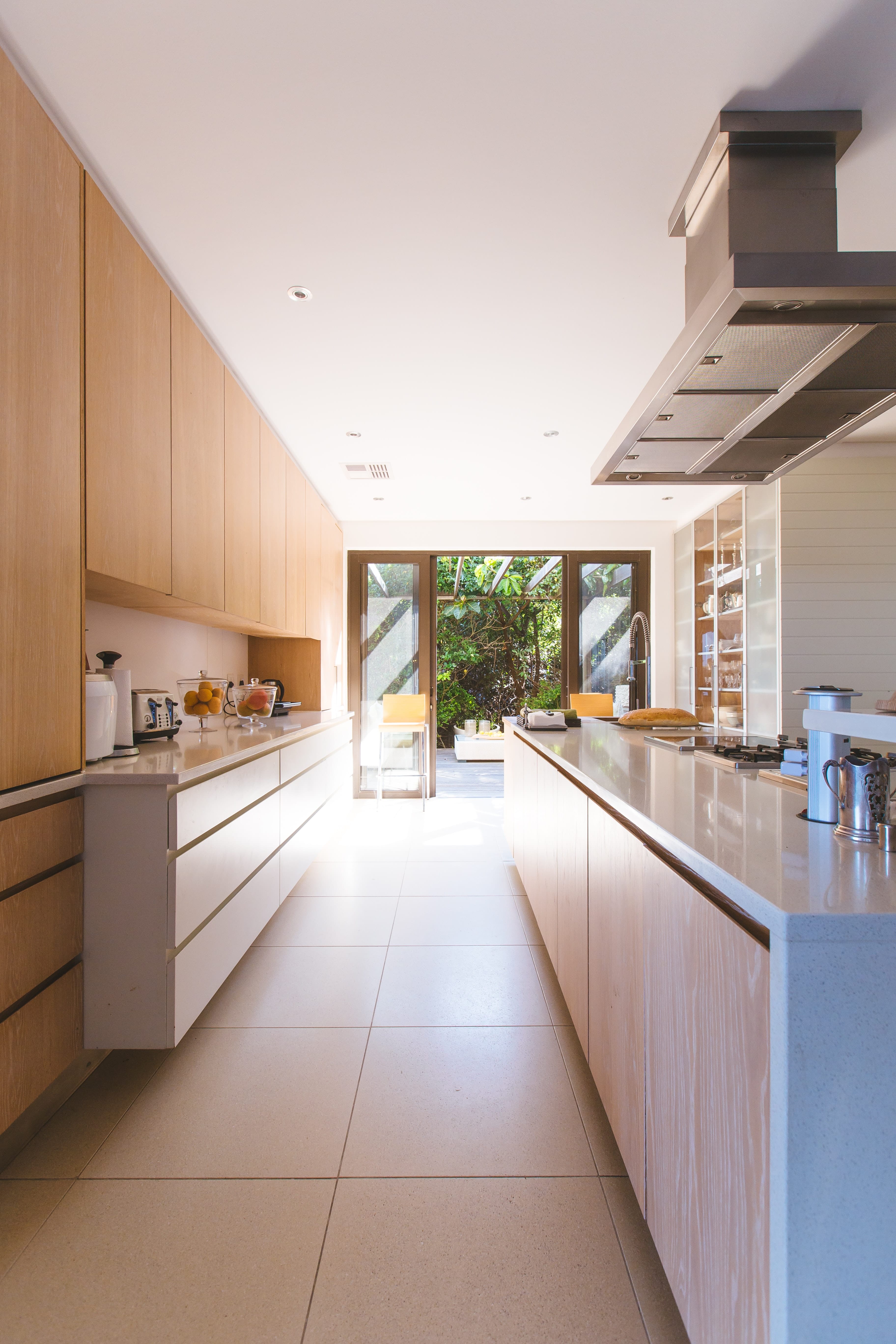 Sustainable
Our range of decorative hardwood plywood with European lightweight poplar core is made of wood from renewable sources and actually gives back to the environment; these poplar trees are grown on sustainable plantations in Europe and contribute to the well-being of the environment that surrounds them.
Workability
Garnica plywood panels are unique in that they combine the hardness and strength of oak wood with a poplar core, therefore creating a panel that is both extremely durable yet easy to machine and finish. These uniform, flat panels are perfect for kitchen furniture that frequently needs to be manufactured at a very specific size.
Beauty
Oak faced panels boast natural wood faces that provide a refined look to your kitchen. In addition, you can choose to add a UV varnish finish on one or both sides, strengthening the wood's natural durability and highlighting its natural beauty. At Garnica, we offer a few different options, such as white or red oak. .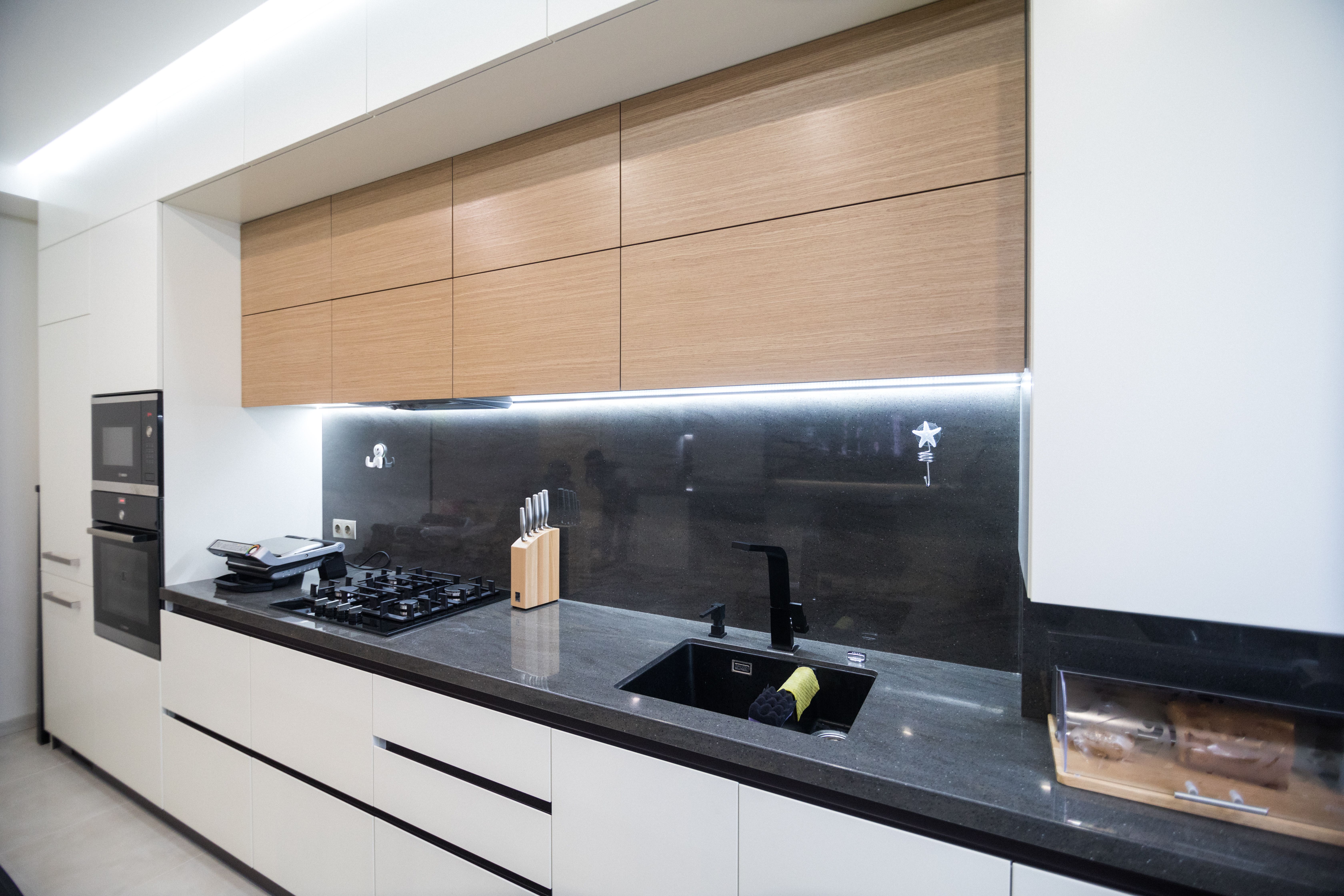 Our experts at Garnica are here to help you take the next step and choose the right oak plywood for your kitchen cabinets. Contact us today and get started on your next project.