Craft rooms are full of possibilities. Keep reading to discover some innovative plywood solutions to transform your next project.
You already know that plywood is an extremely versatile material that is a great choice for a wide range of projects, but have you considered creating a craft room in your home? Now that we are all spending more time at home, a craft room is a wonderful addition to any home. In this article, we'll explore some cool furniture craft ideas to make an innovative and original craft room.
Craft Rooms
Craft rooms are a great idea for many different reasons:
Craft rooms provide a lot of storage space for supplies, projects, and other items.
They help you explore your creative side by providing a space right in your home where you can craft.
These rooms can serve as a peaceful haven where you can go to relax and calmly work on your crafts.
If you have children or young family members, craft rooms are great places for children to explore their creativity and create art.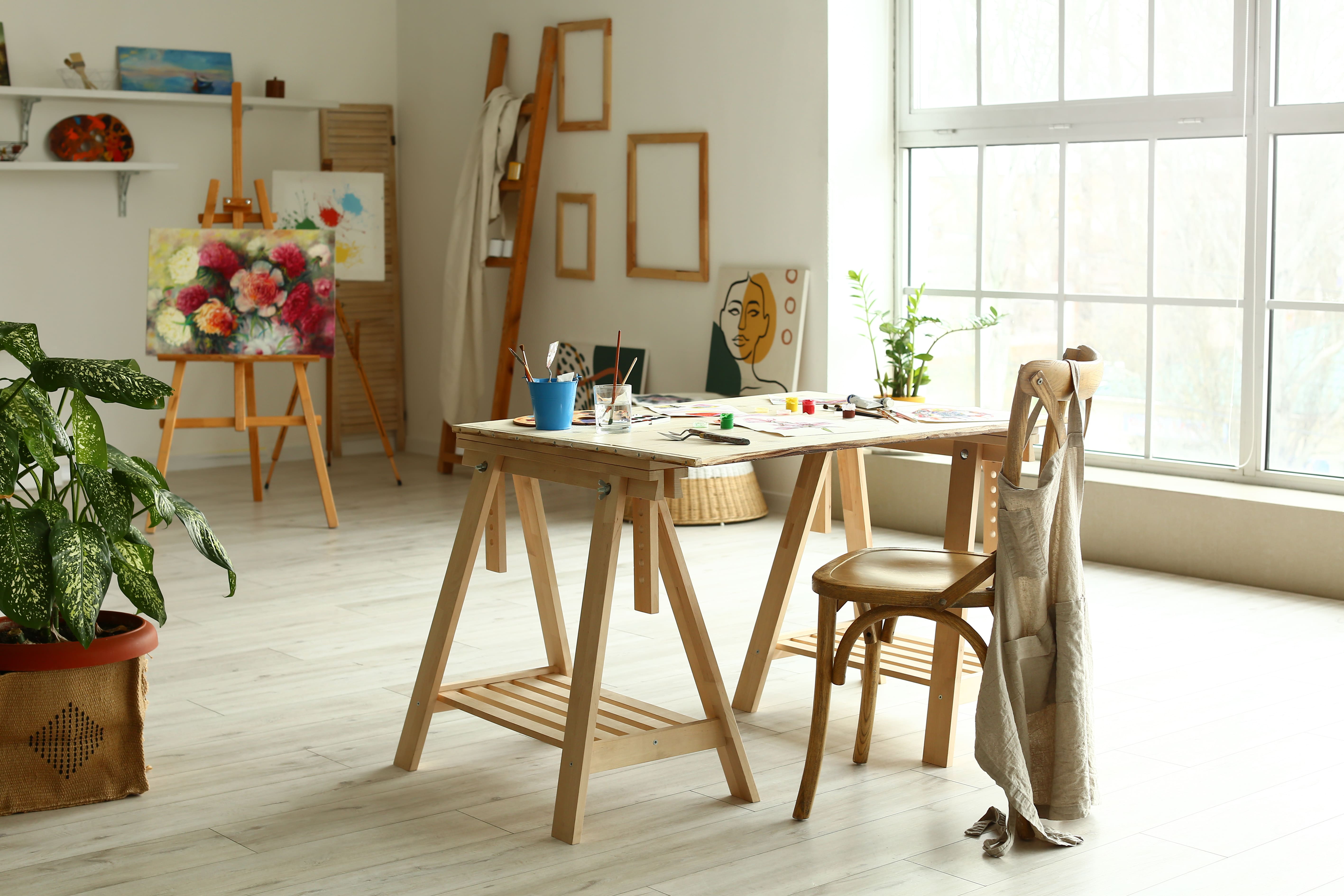 Where can you construct your craft room? Well, spare bedrooms or large storage rooms are ideal, but don't worry if you don't have an entire room to dedicate to your crafting. Depending on where you live and the weather conditions, you could create an outdoor space in a shed or three-season room that could also fulfill the role of a craft room. Or, if you don't have extra space to construct a room, consider dedicating even a corner or a part of an existing space to your craft room.
In addition, you can even take craft ideas for old furniture to renew your existing space. Some of the best craft room furniture is reused; you don't even need to build it from scratch. Use what you already have as a basis to completely revamp your space.
Craft Room Furniture Ideas
Now that we've discussed the value of adding a craft room to your home, let's look at five home craft furniture ideas that will transform your space.
Cabinets
There is no better way to maximize space than using wall-to-wall cabinets in your space. In addition to providing lots of storage space, they look great and Garnica's plywood panels for cabinets can be customized to meet both the aesthetic and sizing needs of your space. This plywood is easy to machine and shape which means you can vary the design of your cabinets; try to mix and match open shelves with sliding drawers, tall cabinets for larger materials like fabric rolls, and closed cabinets.
Benches/Trunks
Sometimes the best way to maximize space is by choosing furniture pieces that can serve multiple purposes. Benches and trunks are a great choice for rooms with more space; they can offer a variety of seating options for crafters (great for children!) and also open to store items. If you're feeling particularly creative, try combining a bench with a wall-to-wall cabinet construction which will save even more space and give you more places to sit and store your supplies.
Desk
What's a workspace without a desk? Your desk is arguably the most important piece of furniture in a craft room, but it can take up a lot of space if your space is limited. Try using Garnica's versatile and lightweight plywood to build a foldaway desk that attaches to the wall when not in use. This is an especially useful idea for those without an entire space dedicated to crafts; it saves a lot of space while also giving you the space needed to practice your craft.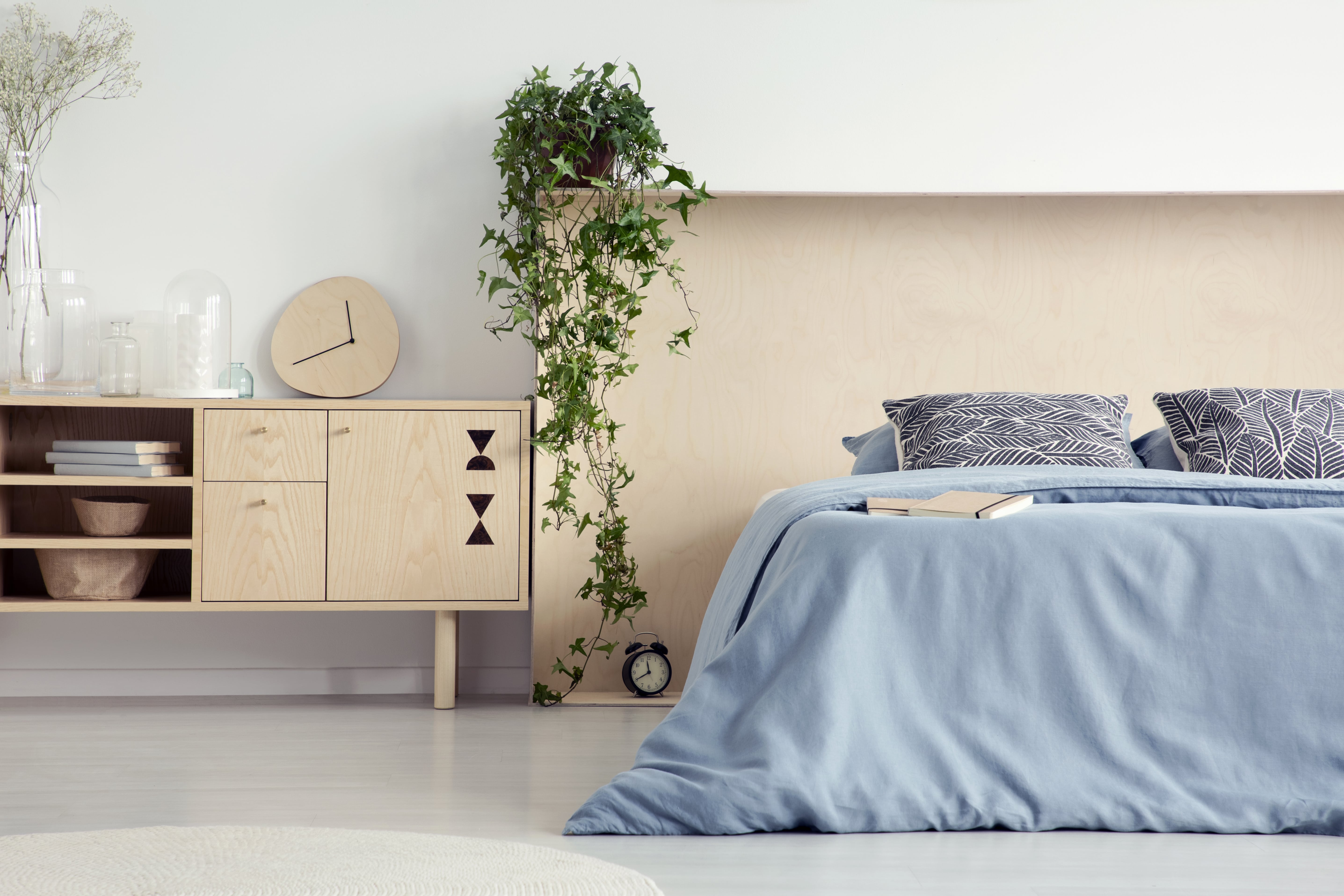 Chairs
In addition to the seating and storage options provided by the bench, every expert crafter needs a well-designed chair and plywood is an excellent choice. Chairs receive a ton of wear and tear from constant use and Garnica's plywood from sustainable European plantations is resistant to both scratching and impact, ensuring that your chair will last over time. Oh, and if you're feeling adventurous, add wheels to the chair! With wheels, you can scoot around your craft room without ever getting up.
Shelves
If you don't have room to build cabinets in your craft room, don't worry. Shelves are still a creative and useful way to add valuable storage space to the room. One of plywood's best qualities is its versatility; you can use the easy-to-machine and uniform plywood sheets to create shelves that work for whatever space you have. Make the most of every inch of space with custom-made shelves.

Garnica's experts are here to help you choose the best option for your craft room, no matter the space or size. Contact us today and get started building the craft room of your dreams.